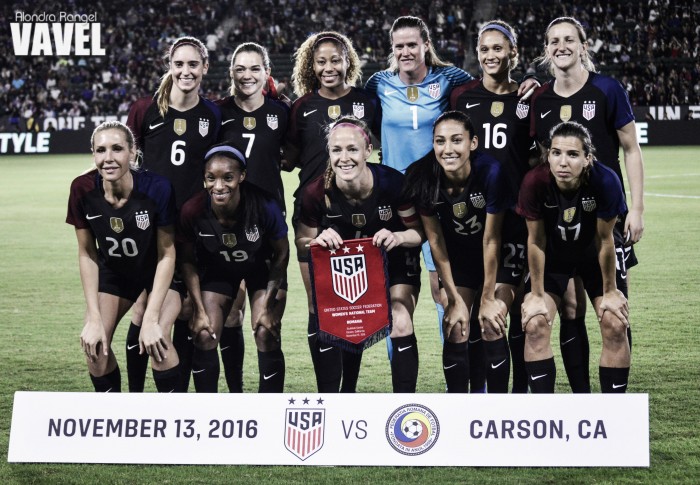 Today, the U.S. Women's National Team announced that they are hosting their second four-team elite tournament of 2017. The USWNT hosted their second annual SheBelieves Cup back in March which included France, England, and Germany.
In July, they will host Austalia, Japan, and Brazil in the Tournament of Nations. It will be held from July 27-August 3 in three different cities of the West Coast of the United States. The tournament will start in Seattle, Washington - home of the Seattle Reign in the National Women's Soccer League, then head south to San Diego, California, and will wrap up in Los Angeles.
In terms on world rankings, all the teams participating in the Tournament of Nationss are in the FIFA top 10. The United States is second in the world, Japan is tied for sixth, Australia is eighth, and Brazil is ninth.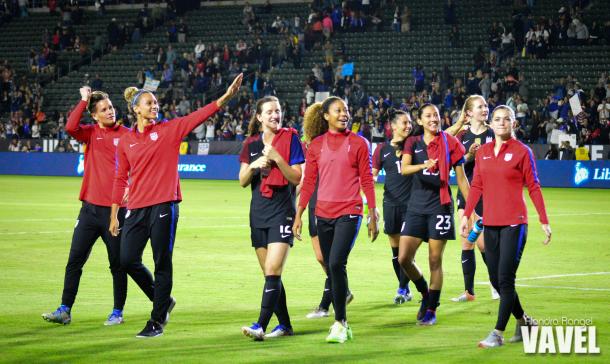 Head coach Jill Ellis stated in the officlal press release, "It's fantastic to play another tournament at home against some of the world's best teams in a year after the world championship cycle, and it shows U.S. Soccer's continuing dedication to growing the women's game. These are three talented teams that we haven't played in a while so we're looking forward to a summer tournament that will be extremely challenging and valuable for our players and entertaining for the fans."
Similar to the SheBelieves Cup, the Tournament of National this summer will consists of three double headers - all four teams playing on the same day. The USWNT will face Australia first up in Seattle on July 27, then Brazil in San Diego on July 30, and finish the tournament in Los Angeles when they meet Japan. All of the USWNT's matches for this tournament will be aired on ESPN or ESPN 2.