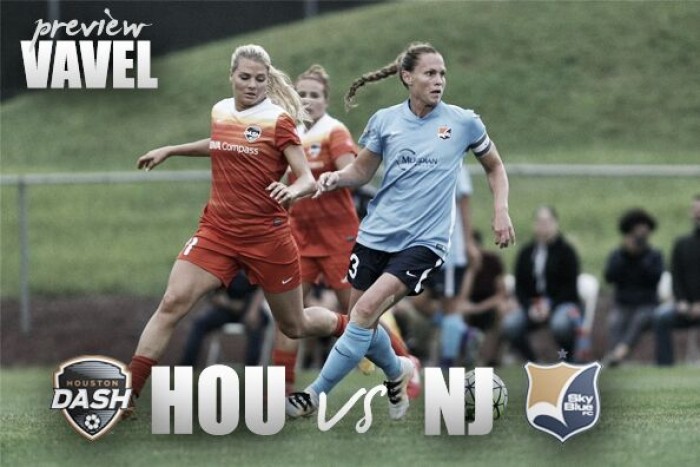 In Week 5 of the NWSL, The Houston Dash returns home in hopes of finding goals and three points after being shutout 2-0 by the Chicago Red Stars. Sky Blue FC heads south with a loss after a wild, high-scoring match against the Washington Spirit. With both teams looking for a win to pick up momentum as May rolls on, Saturday will be a tough battle.
Houston being Houston, need consistency
The Houston Dash have not found consistency in lineups or the ability to find the back of the net, and injuries have not helped that cause. Last weekend, USWNT midfielder Morgan Brian checked into her first match for the Dash this season after a knee injury - and her presence on the field immediately changed things. On top of this, Andressa has been missing from the field due to injury as well. These two have been key to holding together the midfield for Houston, and without them they've clearly been struggling in matches.
With Brian back into the mix, the Dash should benefit and hopefully be able to look more like themselves on the field. Being home must become an advantage for the Dash this season, four years in and they've struggled to make it a place where they can dominate most of their matches. Aside from Christie Pearce - who has been out with a concussion the past few matches - Sky Blue's backline is still very young. Even their goalkeeper Kailen Sheridan is a rookie in the league. Kealia Ohai and Rachel Daly should have a field day penetrating the last line of defense, and hopefully for the Dash it results in more goals.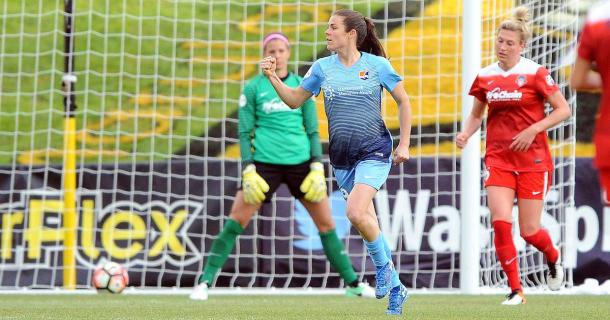 Sky Blue need to clean up in the back
The age of Sky Blue's defense showed last weekend when quite a few errors leads to the Spirit's goals - one of which was an own goal. The lack of Pearce's presence is very clear with the youngsters trying to figure it out together. All hope isn't lost though, as these defenders - and Sheridan - have all shown moments of brilliance on the field in other ways. In addition, Kelley O'Hara has been on fire for Sky Blue. She's been running the attack as well as hustling back on defense. With Pearce gone, O'Hara has truly stepped up as captain. Sarah Killion has also come up big for the club. Killion currently leads the league with three goals on the season, two of which came from last weekend's match against the Spirit.
This weekend, Sky Blue has to really lock down on defense. They can't let Ohai speed past everyone - or give her space - and they can't let Daly get creative or take even the slightest look on goal in the final third. With Brian back in the midfield for Houston, Sky Blue's midfield must match up and disrupt their rhythm. O'Hara creating chaos everyone will be key for them, as well have having Raquel Rodriguez and Daphne Corboz back with the club after missing out on last week.
The Houston Dash host Sky Blue FC Saturday, May 13 at BBVA Compass Stadium. Kickoff is 4 pm Eastern Time and will be aired on the Lifetime channel and app.