 The Chicago Red Stars announced the signing of Japanese international midfielder Yuki Nagasato on Wednesday, pending the receipt of her International Transfer Certificate (ITC). Per league and team rules, details of the contract were not disclosed.
Nagasato, 29, has 132 caps with Japan's Women's national team, scoring 58 times. She has represented Japan three times at the FIFA Women's World Cup (2007, 2011, 2015) and twice on the Olympic stage (2008. 2012).
She began her career in the Nadeshiko League, Japan's Division I women's soccer league, with NTV Beleza. Over the course of eight seasons with Beleza, she appeared in 133 games, scored 88 goals and helped lead the team to three league championships and four Empress's Cups.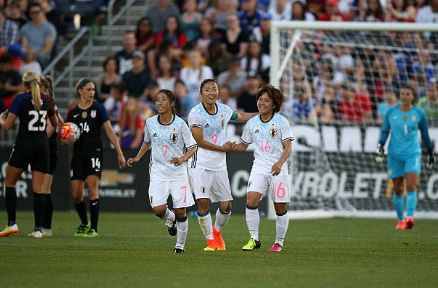 She then moved on to FFC Turbine Potsdam of the Bundesliga. She helped lead the club to three straight league titles and earned the Golden Boot in 2013 after leading the league with 18 goals. For the 2013/14 season, she moved to Chelsea FC of the FA Women's Super League. In two seasons, she made only 18 appearances and scored five goals.
Since 2015, she has played for Vfl Wolfsburg and FFC Frankfurt. For Wolfsburg, she made nine appearances and scored four goals. With Frankfurt, she made 35 appearances and scored eight goals.
She is expected to arrive in Chicago on May 31 and could be ready to play that weekend, June 4 against Seattle Reign FC. Now the main question is how does Nagasato fit in with the Red Stars?
If I knew, I'd tell you. Head coach Rory Dames has used four different formations in the team's six games this season. He has used a 4-3-3, 4-4-2, 4-1-3-2 (3X) and a 4-1-4-1. The two that could possibly work the best would a 4-4-2 (flat) with Christen Press and Nagasato up top or a 4-4-2 (diamond) with Nagasato playing the point of the midfield diamond.