 After matches that saw Mexico draw against European champions Portugal, and a win against Oceania champions New Zealand, El Tri sit on top of group A on goals scored and only need a draw against Russia to see them move on to the semifinals of the Confederations Cup.
Their last match is against host nation Russia, who can send Mexico packing home early if they're able to take home the three points.
Expect more changes from The Tinkerman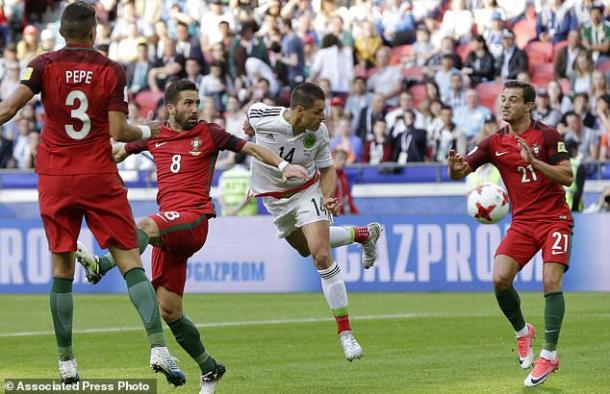 Following Mexico's first match of the tournament, head coach Juan Carlos Osorio made eight changes to his starting lineup and rested all of his key players, Guillermo Ochoa, Héctor Moreno, Miguel Layún, Andrés Guardado, Héctor Herrera, Jonathan Dos Santos, Carlos Vela, and Javier Hernandez.
The result was a discombobulated team against New Zealand that delivered one of the most terrible halves under Osorio. Osorio brought in Moreno and Herrera and the team settled down and at the end were able to take home the three points.
Expect more changes against Russia as most almost those players who sat against New Zealand should all make their return to the starting XI. Carlos Salcedo is out of the remainder of the tournament after dislocating his shoulder in the New Zealand game and Hector Moreno will be a last minute decision after picking up an injury himself.
The backline for Mexico will be their biggest question mark if Moreno is unable to play. Oswaldo Alanis is Mexico's only other natural left-footed centre-back but Osorio might think there's a lack of leadership in the back and might go with legend Rafael Marquez to play a role one way or another.
In the attack, Osorio should go black with the midfield trio of Guardado, Herrera, and J. Dos Santos as their pressing and ball winning will be crucial if Mexico hopes to suffocate a Russian team who lack that type of quality in the midfield. Up top, look for Vela to return to the right and Hernandez to take his place in the center. Joining them will either be Javier Aquino, who was Mexico's best player against New Zealand, or Hirving Lozano, who's yet to play in the tournament as he left the camp midweek to sign with Dutch club PSV.
Osorio must deliver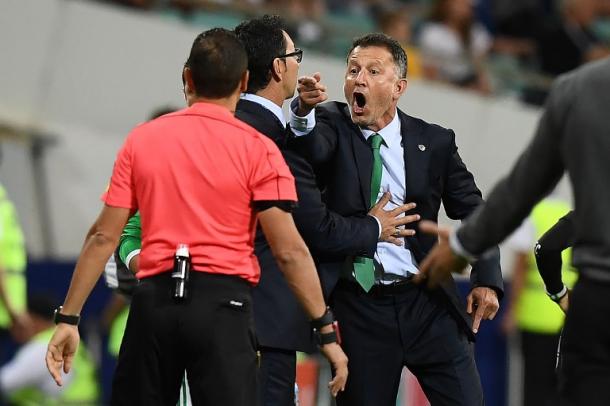 Even with Russia being the host nation, the pressure has again been increased for Osorio after the lackluster effort against New Zealand. Failure to get a result against Russia, which would result in Mexico failing to make it out of the group stage, will see talks of his job being on the line again as expectations in the eyes of the Mexican Federation were failed to be met again for the second international tournament in a row.
A win will allow Mexico to have another opportunity to measure themselves against a higher level of competition as most likely either Chile or Germany await them. Even with Mexico cruising in World Cup Qualifying, an early exit could spell doom to Osorio's time as Mexican head coach.