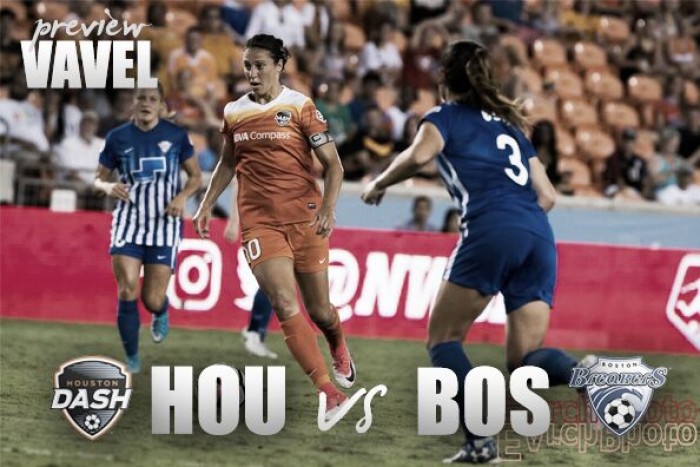 In the last weekend of matches before the 2017 Tournament of Nations, the the Houston Dash host the Boston Breakers for their second meeting of the season. The Houston Dash are on a five game unbeaten streak, one of those games being against the Boston Breakers at the end of June, where the teams held a 0-0 draw. Most recently, Houston are coming off of a 2-1 win against the Washington Spirit. On the visitors side, the Breakers impressed many by holding the Seattle Reign to a 1-1 draw, Adrianna Leon with the late first half equalizer.
Houston still rolling
With a number of Dash players heading to the Tournament of Nations next week, they will be looking to finish their business in Houston on a positive note. Returning to the lineup after her red card suspension, Carli Lloyd will look to continue making an impact for her club. Although the Dash fared rather well without her on the field last weekend, Lloyd will be looked to in order to tighten the attack up just a bit.
Brazilian dynamic duo Poliana and Andressinha have been on fire for the Dash as of late, and will continue to bring life to the Dash attack against the Breakers this weekend. Playing outside back for the Dash, Poliana currently leads the Dash with goals. Andressinha scored a rocket of a goal last weekend, which helped her earn Player of the Week honors for Week 13. With these two, and the return of Lloyd, the Breakers will have a lot on their hands this weekend in Houston.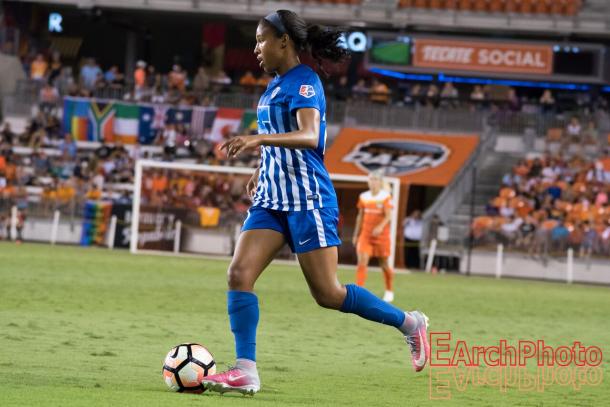 Breakers running on momentum
Holding one of the most talent teams in the league to a draw - on Seattle's home turf, even - is exactly what the Breakers need to turn things around. Stuck in a rut for awhile, the Breakers will head into this weekend. Although Rose Lavelle has been missing due to injury, she has returned to training with the club this week. The possibility of her return in Houston could add a spark the Breakers in all the ways they've been missing. Forward Adrianna Leon has been a highlight of the Breakers' attack, with the help of Natasha Dowie and rookie Margaret Purce.
The key for Boston here is to be able to break through Houston's midfield and own that area of the field, or at least be able to figured out how to play through and around them. They will need to be able to slip ball through and take on the defense plus Jane Campbell if they want a look at goal. They're looking at a Houston squad who seems to improve with every game. The draw against Seattle may propel the Breakers into a win this weekend.
The Houston Dash host the Boston Breakers on Saturday, July 22. Kickoff is scheduled for 8:30 PM Eastern Time. The game will be streamed on the go90 app and the NWSL website.