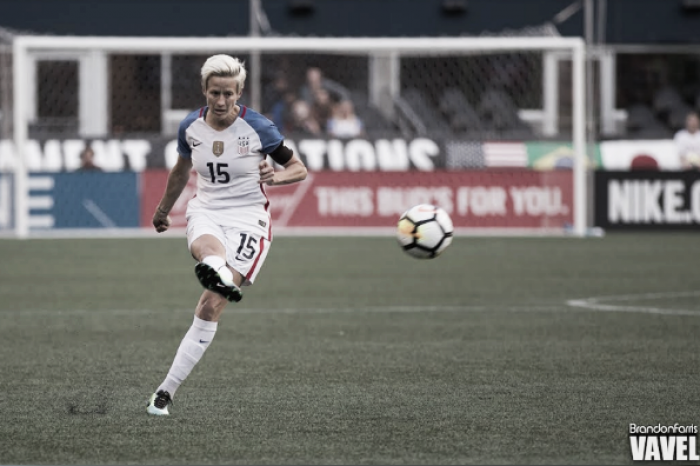 It was announced on Friday afternoon, through the Seattle Reign injury report, that current NWSL 2017 golden boot leader Megan Rapinoe underwent arthroscopic surgery on her left knee this week to mend a meniscus tear, and that the midfielder will be out for around the next five weeks of NWSL play.
According to a release from the Reign, "Megan first reported knee soreness after the U.S. Women's National Team (Tournament of Nations) match against Japan on August 3rd," reported Reign FC director of high performance Nick Leman. "After investigation and consultation, it was determined that arthroscopic surgery was the best course of action."
This comes as a deep blow to a surging Reign squad that just heralded the return of midfielder Jess Fishlock to the lineup, and who is currently battling for the fourth playoff position in the current NWSL table. Seattle is currently sitting in that fourth spot, one point ahead of the Orlando Pride, with 8 games left in their regular season. Rapinoe's resurgence as a top winger in the league has been paramount to the Reign's success, with the midfielder notching 12 goals and one assist to their campaign, as the team looks to return to the NWSL postseason after missing out on the top four last season.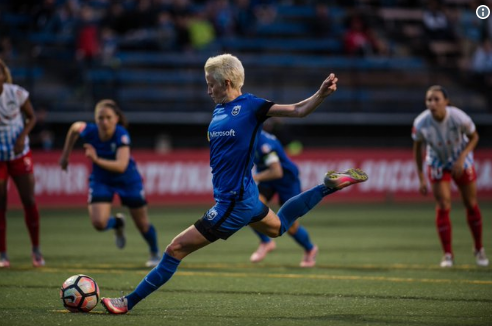 This also comes as a personal blow to Rapinoe, who has seen her form continuously improve to the top flight since her ACL tear in late 2015 led to her struggling to win back her fitness throughout the 2016 season.
The 2017 season has been very important to her leaving an impression not only in club play, but in making a case to her invaluable position on the US Women's National Team. Rapinoe is not the only USWNT player to fail to leave the Tournament of Nations unscathed, with Sky Blue FC defender Kelley O'Hara and Houston Dash midfielder Morgan Brian amongst the injured for at least the next week following the international tournament. Other members of the USWNT were able to come back and make direct impact in the tail end of this club season, including the Pride's Alex Morgan continuing on a scoring streak, and North Carolina's Lynn Williams picking up an important goal for the league leaders on Thursday of this week.