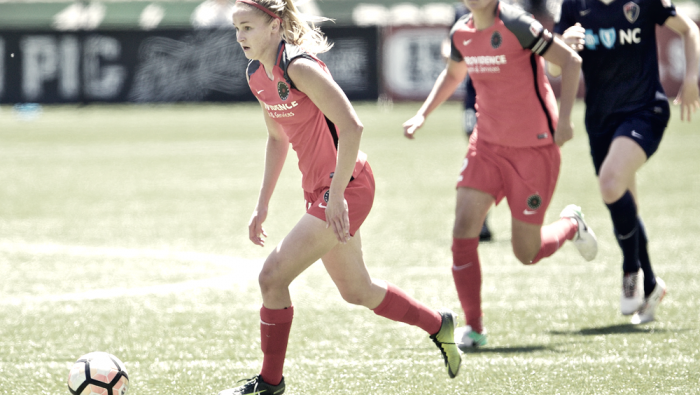 On August 12th, the Portland Thorns played the Chicago Red Stars that ended in a 3-2 win for Portland. Although the Thorns were happy to take all three points, there was a lot of controversy going on whether they deserved it because of how aggressive they were playing.
An example of this aggressiveness was shown in the 61st minute when Portland Thorns forward, Tyler Lussi fouled Chicago Red Stars midfielder, Danny Colaprico. Now, you may think that a foul is a foul but there have been replays all over social media showing Lussi pulling Colaprico to the ground by her hair and stepping on her wrist afterwards. Lussi was not carded and all Chicago won was a free kick. Since then, there have been debates going on about whether it was intentional or whether Lussi deserved a card or not.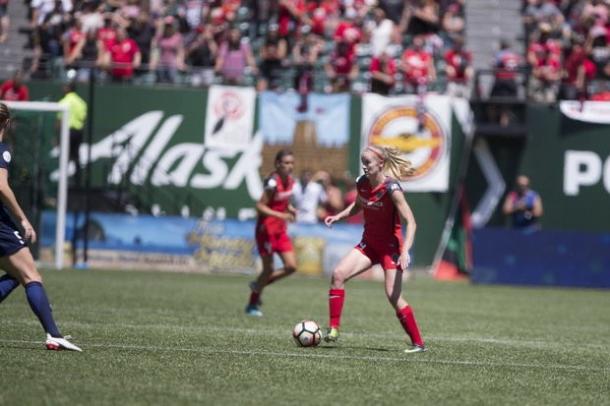 Just recently the NWSL has announced that they have decided to suspend Lussi for three games and fine her. The NWSL Disciplinary Committee decided that the foul drawn on Colaprico was a major game misconduct. Lussi will miss the Thorns games against FC Kansas City, Houston Dash and the Seattle Reign. Lussi will return to the Thorns at the beginning of September when the Thorns take on the Washington Spirit.
As for Colaprico, x-rays were taken on her wrist this passed Monday. Good news is that they came back negative for a fracture. Colaprico was listed as questionable on the NWSL's latest injury report. Considering she does not have a fracture, it is likely she will play this upcoming week.
The arguments continue about whether or not the NWSL needs to be more strict with their rules on player misconduct. Especially as we are coming to end of the season and more mid week games are happening. The fact that they do not meet more often could be a problem when players are able to play to mid week games and could possibly do harm to other players.