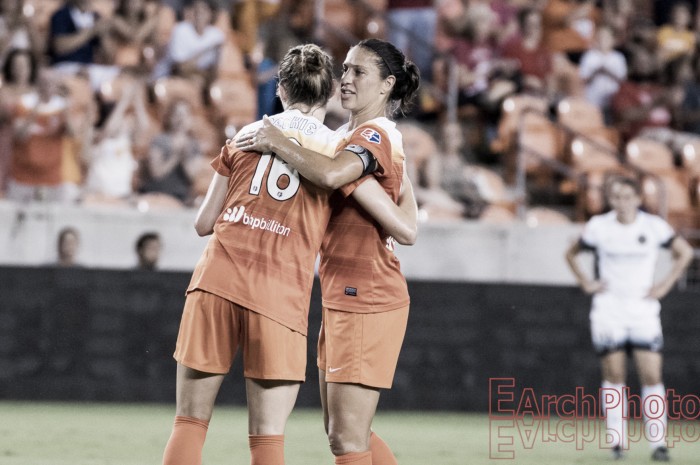 The match scheduled this weekend between the Houston Dash and North Carolina Courage has been postponed to a later date, the Dash announced Friday morning, due to mounting concerns about player and fan safety as Hurricane Harvey heads towards the city. The match was originally scheduled to kick off at 7 pm Sunday, August 27th, the same day the storm was scheduled to make landfall in southern Texas. The storm is currently forecasted at Category 2 according to the National Weather Service, but will likely strengthen to a Category 3 hurricane by the time it makes landfall, bringing with it winds with speeds upwards of 111 MPH and up to 35 inches of rain. Many residents of south Texas have chosen to evacuate north to avoid the storm.
Texas Governor Greg Abbott has also declared a state of disaster in 30 counties along the Gulf of Mexico, including Galveston, an hour south of Houston, to allow preemptive deployment of emergency services. After assessing the situation, Dash President Chris Canetti made the decision to postpone the match, commenting, "Under the circumstances, the clear and obvious decision is to reschedule these matches. The most important thing is the safety of our community."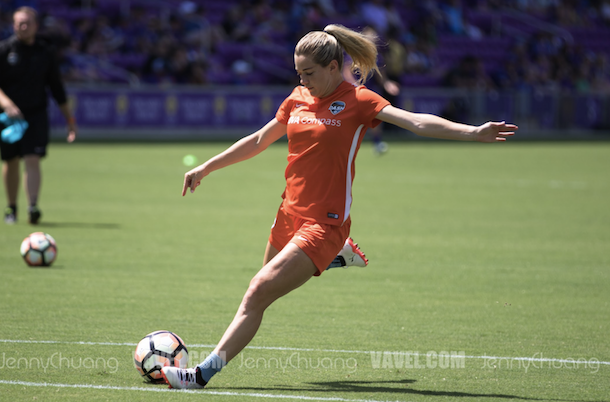 The North Carolina Courage currently sit in first place in the table, and a win this weekend in Houston would have been helpful in their quest to keep hold of the shield, as they're separated from the Portland Thorns by only a few points. The Dash, who are currently in eighth place, could have used points this weekend to boost spirits and attempt to climb into the center of the table as the season ends. A date has not yet been chosen for the rescheduled match, but all purchased tickets for the 27th will be valid, and those unable to attend can receive a refund.