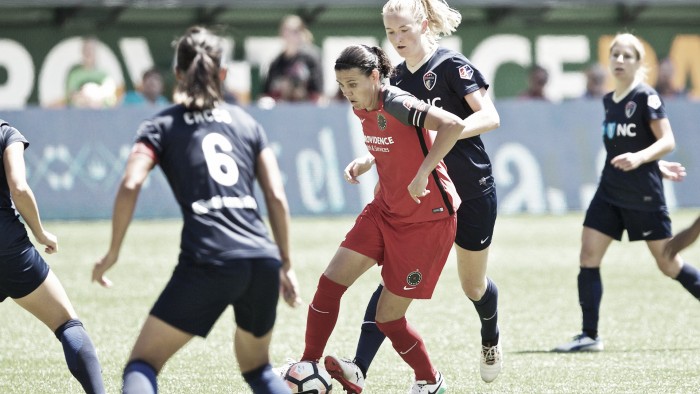 After six exciting months of play in the National Women's Soccer League, it all comes down to two teams facing off for the championship. The North Carolina Courage and Portland Thorns will battle it out at Orlando City Stadium in hopes of claiming the title. These two teams met in last year's postseason playoffs at the semi-final, where the Thorns fell in a thrilling and dramatic 4-3 loss.
North Carolina Courage looking for back to back
This time last year, the Courage were able to win it all. At that time, they were known as the Western New York Flash, and they turned many heads with their dominant season that took them all the way to the final. In an ever-dramatic championship match, they forced the Washington Spirit into overtime and eventually to penalties before taking the trophy. They return to the championship stage again this year with many of the same players in hopes of earning their second consecutive title.
Last year's MVP Lynn Williams will once again be a force to reckon with on the Courage frontline, and Sam Mewis has grown and become one of the Courage's anchors in the midfield. In the back, Katelyn Rowland has excelled after claiming the starting spot in goal for the Courage, along with Abby Erceg's veteran presence as part of the backline. Newcomers are also making a difference too, with rookie Ashley Hatch growing as an offensive threat and Denise O'Sullivan making a statement every time she steps on the field.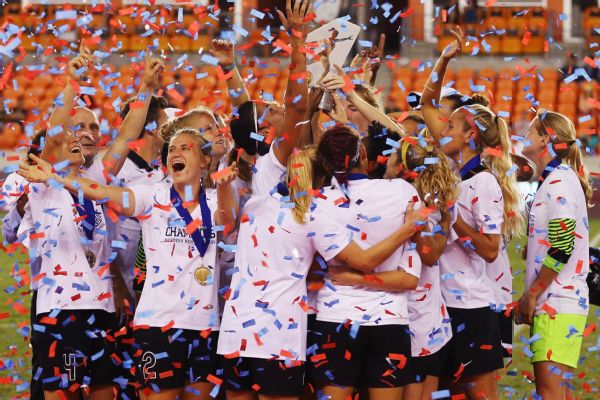 Thorns look for Championship title two
The Portland Thorns have not been in an NWSL Championship match since the league's first season in 2013, which they won over - coincidentally - the Western New York Flash. Although these are two very different teams four years later - with only three original Thorns still on the roster - Portland is hungry to reclaim the title. They will also look to avenge themselves after last year's heartbreaking semi-final loss. Portland has come out back on top this year, showcasing their all-star roster game after game.
The Thorns managed to take care of business despite not having their crafty midfielder Tobin Heath until the very end of the regular season. Other players took the opportunity to step up and get the job done. Meghan Klingenberg ended up leading her team with assists as she did work up and down the flank for the Thorns. Forward Hayley Raso came into her own this season, becoming a scoring machine for the Thorns and being able to put away goals when it mattered most. With Heath back in the mix and a seemingly powerful starting XI and bench, the Thorns will be ready to fight it out.
The North Carolina Courage and Portland Thorns face off at Orlando City Stadium in Orlando, Florida on Saturday, October 18. The match will be aired on Lifetime with the broadcast beginning at 4:30 pm Eastern Time.