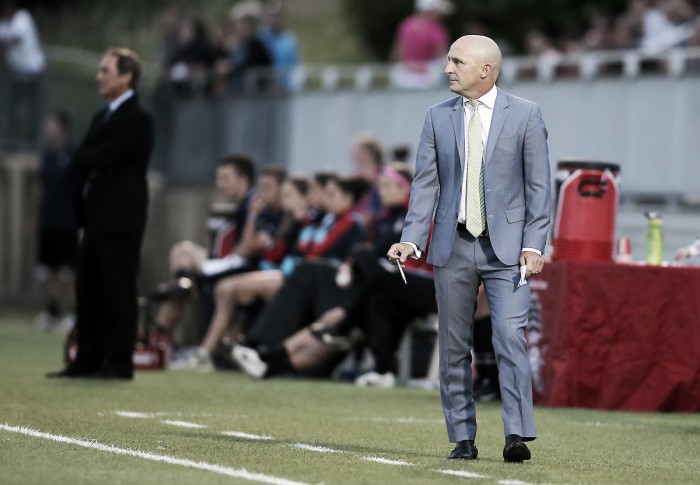 In 2016, Paul Riley took a team whose players, then, were not necessarily household names and led them to a championship season, defeating the star-studded Portland Thorns in the semifinals and the Washington Spirit in the championship game. No one really expected Riley's Western New York Flash to make the playoffs or even to win the NWSL Championship, but they did, winning on a high-pressing offense with Lynn Williams leading the way, becoming the league's 2016 Golden Boot Winner and Most Valuable Player.
In January of 2017, the Flash was sold to a North Carolina owner, Stephen Malik, and the franchise relocated to Cary, NC, officially becoming the North Carolina Courage. Riley and the majority of its players from that championship-winning team would remain with the new club, embracing a new ownership, city, and fanbase as the Triangle Area of North Carolina aimed to become a bigger soccer region.
What Riley built in 2016 in Western New York only strengthened in North Carolina. Riley's high-press and possession style of play along with solidifying a strong defense led by New Zealand international Abby Erceg resulted in a record-setting season.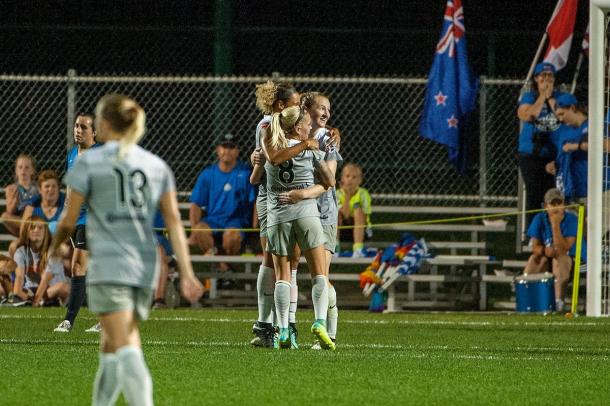 The Courage finished the 2016 season with 16 wins, trying the 2014 Seattle Reign for most wins in a season. They only lost seven games and tied one. Defensively, they set a league record with 12 shutouts, allowing 22 goals and finishing as the number two defense in the league. North Carolina became the first team to clinch a playoff on August 30th, and a month later, capped their season as the regular season champions, winning the NWSL Shield and clinching a home playoff game. Riley's team was rarely out of the top spot, holding on for 20 out of 22 weeks in first place. All season, regardless of their position or achievement, the Courage played with the underdog mentality, that they had to work hard to earn a victory.
Under Riley's leadership, young players like Sam Mewis, Lynn Williams, Taylor Smith, and Abby Dahlkemper flourished and became household names in the NWSL and in the national team picture, getting call-ups to USWNT camps and starting in national games, and it would not be surprising if many more Courage players receive a call from Jill Ellis in the near future.
Though the Courage eventually fell to the Portland Thorns in the NWSL Championship in a physical affair, what Riley and the Courage accomplished in 2017 could not be overlooked. Riley was voted as the NWSL Coach of the Year by club officials, players, fans, and the media who cover the league on a regular basis.