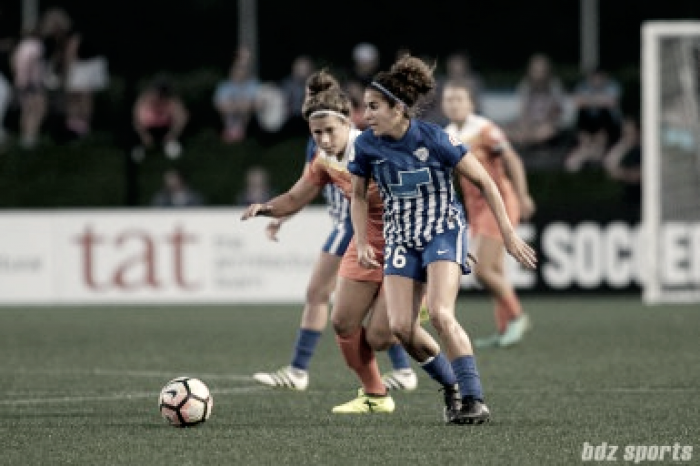 The Boston Breakers have signed midfielder Angela Salem to a new contract for the 2018 season. This will be Salem's third season with the Breakers.
Salem, a 29 year old from Akron, Ohio, was originally signed by the Sky Blue FC in the WPS league in 2010. Sky Blue won the WPS Championship that year and Salem played in three games for them that season.
In 2013 she was signed by the Western New York Flash in the NWSL inaugural season, making 46 appearcences during her time with the team. In 2015, she was traded to the Washington Spirit where she appeared in 15 games.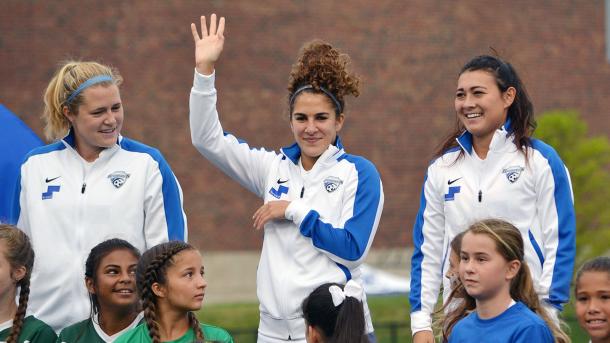 Boston would then acquire Salem from the Spirit on November 9, 2015 for two second round picks in the NWSL College Draft.
Salem has started a total of 43 games for the Breakers in her time with the team. She played her 100th game in the NWSL in a 1-0 loss against the Portland Thorns on September 10, 2017. She led the club in minutes played with 2,117 and pass attempts with 1,099.
Breakers head coach Matt Beard said on the official announcement, "Angela has been a really important player for us the past two seasons, not only on the pitch but also in the dressing room." He adds, "It was key that we kept Angela in Boston."
Salem is also excited to return per the official announcement on the website she states, "I'm really excited to be re-signing and look forward to building from last year. " She adds, "We have a great core coming back, and I'm happy to be one of them. I'm ready to see what next season has in store."