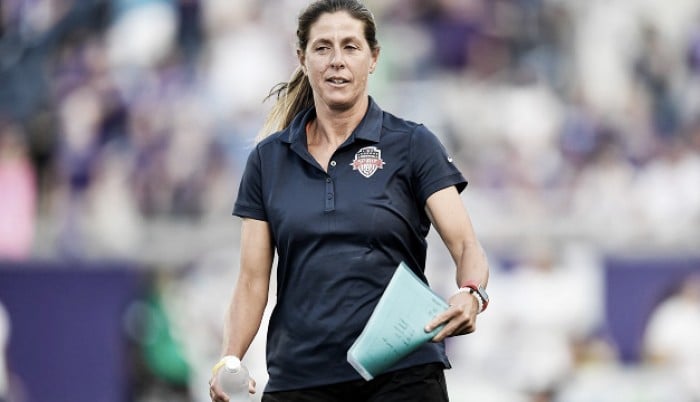 Sky Blue FC announced today that they have officially hired New Jersey native Denise Reddy as head coach for the 2018 season.
Reddy is no stranger to the National Women's Soccer League; she most recently was the assistant coach for the Washington Spirit for the past two seasons in 2016 and 2017.
Washington Spirit head coach and general manager Jim Gabarra said in the Spirit's official press release, "She has been a tremendous resource for our club the past two seasons and instrumental to our success. This is a great opportunity for her, and we wish her the best of luck with Sky Blue."
"We are thrilled that Denise has agreed to join our organization," Steven Temares, Sky Blue FC co-owner, expressed in Sky Blue's press release. "Her diverse experience, passion and approach to the game are a wonderful fit. We strongly believe Denise is the right person to provide our players with the development, preparation and leadership they deserve, and we look forward to the upcoming season."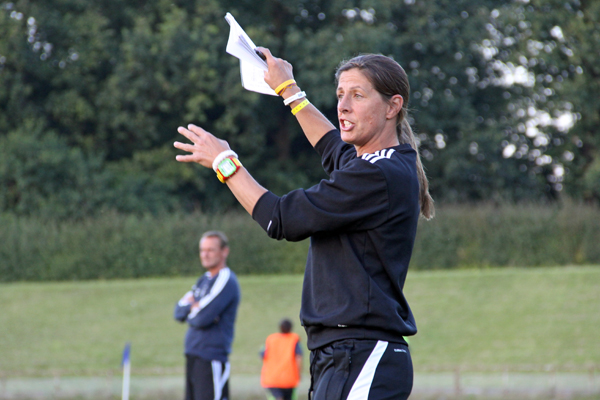 Reddy has served as a head coach in three different countries as a UEFA Pro Licensed Coach. She started her career in 2007 with none another than Sky Blue FC whent they were part of the W-League. She then became assistant coach for the Chicago Red Stars from 2008 and 2010 before going on to join the coaching staff at Linköpings FC in Sweden the next year as an assitant. The New Jersey native took over as head coach for Linköpings FC in 2012. She then moved on to be head coach of B93/HIK/Skjold in Denmark from 2012 to 2014. She then spent two years back in Sweden, this time being head coach of Vittsjö GIK before returning to the states to work under former Sky Blue FC head coach Jim Gabarra with the Washington Spirit.
"Words cannot describe how excited and honored I am to be the Head Coach of Sky Blue FC," Reddy said. "This is where my coaching career started, and it feels great to be back in Jersey and part of such a professional organization. I am looking forward to starting this journey with such top-class players and cannot wait to get on the pitch."
Sky Blue FC is the sixth professional team Denise Reddy will be coaching. Prior to her coaching career, she was an All-American and two-year captain at Rutgers University before spending 11 years as a center back in the professional game for Umeå IK and Malmö FF in Sweden.