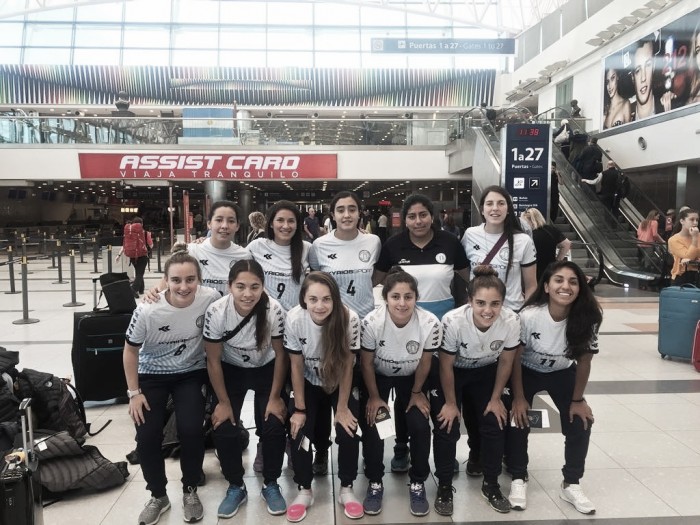 Washington Spirit forward Estefania Banini is traveling to Spain to play futsal. Banini will represent Argentina in the 2017 AMF Futsal Women's World Cup. The 12 nation tournament will be played from November 18th to 26th in Balaguer, Catalonia. Argentina was drawn into Group B with host Catalonia and France. Argentina made the quarterfinals in the first World Cup in 2008 and finished fourth in 2013. Catalonia won the tournament in 2008 and made the quarterfinals in 2013. France qualified but dropped out of the 2013 tournament, so 2017 will be their first trip to the Futsal Women's World Cup. Catalonia and Argentina did not play each other in either of the previous tournaments.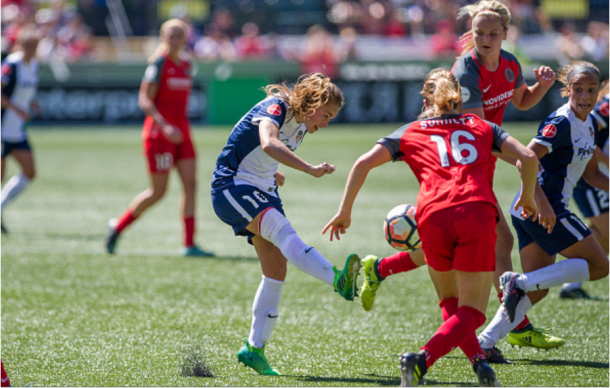 Estefania Banini has been a member of the Washington Spirit since the 2015 season. She started each of the first four games of the 2015 season totaling 308 minutes before suffering a season-ending knee injury which required surgery to repair damaged cartilage. Banini came back to the Spirit in 2016, making 13 appearances with nine starts, but her season was once again mired by injury. Despite the injuries, Banini was able to play in the National Women's Soccer League 2016 Championship Game where her Washington Spirit were defeated in penalty kicks by the Western New York Flash, now North Carolina Courage. Banini did not participate in the penalty shootout after her substitution in the 79th minute. She moved to Valencia Féminas CF in Spain after the 2016 NWSL season but returned to the Spirit on June 19th, 2017. She started four games for the Spirit, but injuries kept her from making a serious injury during the season. Banini has scored six goals for the Spirit; one in 2015 and five in 2016.
Banini will not be the only player at the championship playing both soccer and futsal for her national team. Angelica Vasquez and Jessica Santacruz play futsal and soccer for their homeland of Paraguay, while Chu Fang-Yi and Ting Chi play for Taipei in both sports. The rosters for the Catalonian National Teams contained some overlap, but the rosters were not current. The other eight teams - Australia, United States, Colombia, Brazil, France, Switzerland, South Africa, and Italy - have no crossover between their futsal and soccer teams. Colombia hosted and won the tournament in 2013, meaning that the host nation has won the tournament in both opportunities. The United States won a similar tournament, the 2017 International Futsal Alliance Women's Futsal World Cup, which was also held in Spain.