 This weekend is Thanksgiving (well this Thursday but hey, four-day weekend!) which means it's time to reflect in the past year and give thanks for all life has brought us and look forward in hopes of a better year of thanks. To get into the Holiday Spirit, here are five things the Mexican National team should be thankful for from 2017.
5. Juan Carlos Osorio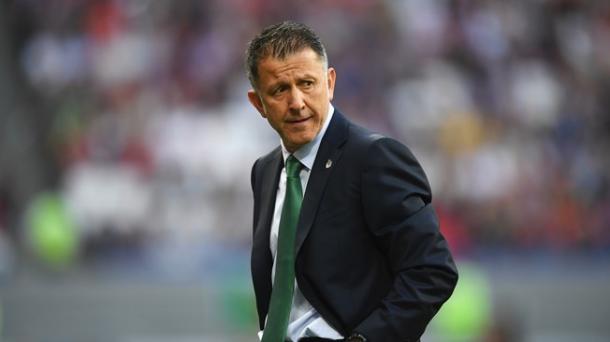 For over two years Mexican fans and pundits alike still have trouble getting behind Mexican head coach Juan Carlos Osorio. His constant formation change, playing players out of their natural positions, (Oswaldo Alanis as a left back at times), and his rotation of players (42 game in charge and no repeating starting XI) have all been the main bullet points for the attack.
What Osorio has brought is a sense of stability and professionalism to Mexico over the last year. While it's taken some time, it seems that the players have all bought into Osorio's philosophy and the ideas he's been hoping to implement. Mexico finished top of the CONCACAF Hex in World Cup Qualifying, something they had not accomplished this millennium, and did it with only losing one game in the prosses. In a World Cup cycle that saw big games like Chile, Holland, Italy, and the US not qualify, and just four years removed from Mexico being on the brink of missing the 2014 World Cup themselves, strolling into Russia this time around is well welcomed.
He and the national team ended the calendar year on a high note with a draw against Belgium and a win against Poland, both played on European soil. Both games showed signs of Osorio learning from past mistakes in how he fielded his team as well. With a few more months till the World Cup, Osorio has more time to fine tune what many will hope to be a good run for Mexico in Russia come this summer.
4. Liga MX Youth Players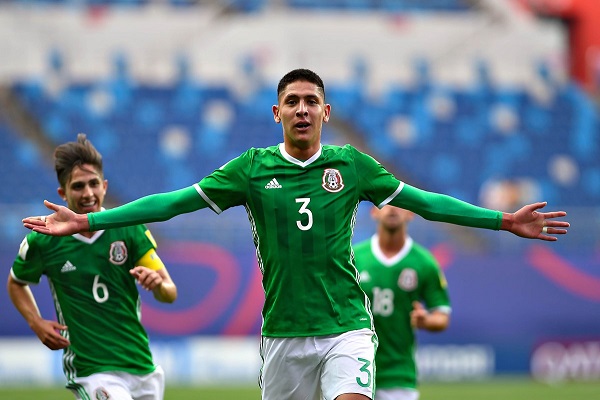 Most Liga MX teams have a problem with not giving enough young Mexicans players a chance to prosper. In a league that cuts its soccer calendar into two short 17 league game schedules, plus a playoff at the end of each, results are at a premium as it's easy to fall behind. This leaves coaches at a conundrum at times to play more experienced players in the hopes of instant results, instead of planning long term in hopes of building something with local talent.
Add the fact that it's almost easier to find a South American player on the cheap than it is to find a good quality Mexican player at a high market volume and the challenge increases for these younger Mexican players.
Plenty of young Mexican players have been able to fight these challenges and have put themselves in the mix to at least battle for a spot next summer in Russia, or at the least, begin to be the foundation of the next generation come next cycle.
Raul Lopez, Rodolfo Pizarro, Erick Gutierrez, Orbelin Pineda, Nestor Araujo, Jurgen Damm, and Jesus Galindo have all been part of this cycle in one way or another to different degrees of success, and all have the quality to be part of Mexico for years to come.
Possibly the two with the most potential who've been part of Mexico this cycle are 20-year old's Cesar Montes and Edson Alvarez. Uriel Antuna, 20 and Omar Govea, 21 have had great years over in Europe and were both called up during Mexico's last international break, leaving Mexico with a solid foundation if these players can continue to grow and get consistent minutes instead of being wasted on the bench.
3. Hirving Lozano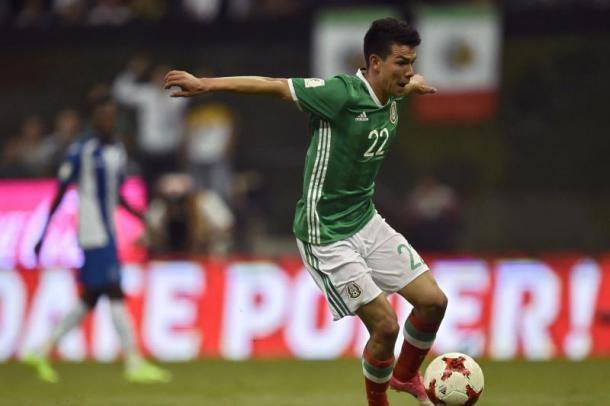 The breakout player for Mexico over the last two years has been Hirving "Chucky" Lozano. Making his club debut at the age of 18, Lozano racked up 120 appearances in 3 and a half years with the club, scoring 31 goals over that period.
A move over the summer to PSV in Holland followed and Lozano has started his European career with a bang, notching 9 goals in his first 9 appearances. His fine from followed him in earlier this month when he banged a double against the talented Belgium team which helped Mexico draw with the World Cup dark horse.
In a European club season that has seen many of Mexico's most important players struggle to find regular playing times with their clubs, Lozano being an impact player week in and week out has been a beacon of hope for El Tri.
He has now forced his way into Mexico's starting XI and has to give Osorio a headache as to whom his best-attacking combination is. What will be hard to argue is that Lozano would be on there. His blistering speed and direct style give opposing defenders constant trouble. Add his quickness to weave around tight areas, his willingness to cut in and put a shot on target, and Mexico has someone who will be much needed if they hope to break their round of 16 pitful.
2. Andres Guardado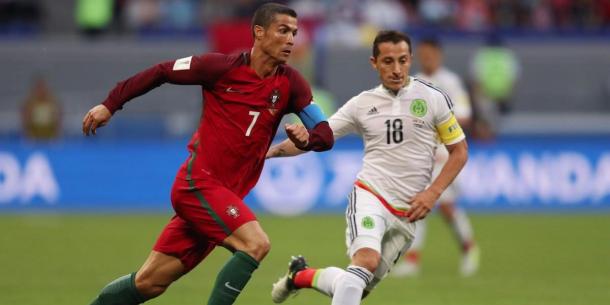 Over the last two years or so Mexico has been in need of someone to take over the leadership role that Rafa Marquez has left. Over the last year, Andres Guardado has taken that role and now looks like the leader Mexico has so desperately needed in the absents of Marquez.
After the 2014 World Cup, it was Guardado who has worn the captain band when Marquez has not played, but it's his recent ability to be a consistent leader on the field which has made the biggest difference for Mexico. When Guardado has 19 and making his 2006 World Cup debut, he was a plucky left wing who was dubbed El Principito (or little prince), now the 31 years old is a jack of all trades and plays the role of the midfield general for Mexico. Guardado can play as a box to box midfielder, or as a defensive midfielder, and can even play as a left back if needed. His passing and pacing on the ball dictate Mexico's movements and Mexico struggles most when he's not on the field.
Over the summer a move from PSV to Real Betis has been an instant impact for the Spanish club. He was quickly made a club captain and leads La Liga in assist and Real Betis head coach, Quique Setien has hailed Guardado as the best player he's ever coached. This now looks like it's Guardado's team to lead and with 142 caps to his name and just five caps off surpassing Pavel Pardo and Gerardo Torrado to be second all-time in Mexican history in caps (Rafa Marquez is 4th with 143 and Claudio Suarez is first with 177). There's no player currently who the Mexican national team should be more thankful to have than Andres "El Principito Capitan" Guardado.
1. The Fans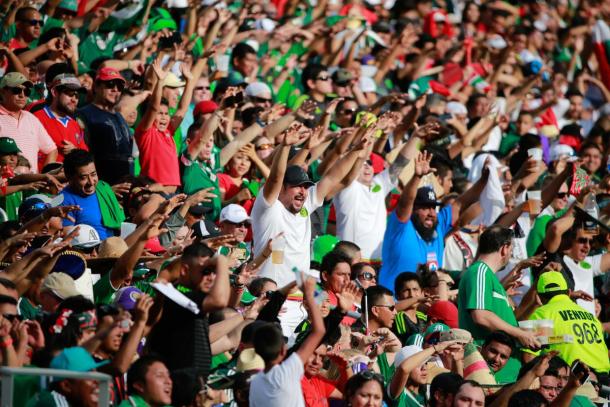 No other national team in the world can boast in having two nations that they can call home. Playing qualifying games in Mexico allows for the team to produce a hostile environment for visiting teams. Playing friendlies in the United States allows for the Mexican National team to bring in more revenue and gives the Mexican-American fans living in the states the ability to see their favorite national team as El Tri continues to pack football stadiums around the United States. In 2017 Mexico averaged 44,600 fans in the United States, compared to the US's 29,400 average attendance in the United States in 2017.
Of course, there's the ongoing issue between FIFA and the Mexican fans with their chant on opposing goal kicks and that's an issue that will continue to be an issue for months and possibly years. It's the give and take with having such a large fan base.
Regardless of the highs and lows that the Mexican fans bring, without their overwhelming support of Mexican national team would not where they are on so many levels, and for that, Mexican soccer should be thankful for.