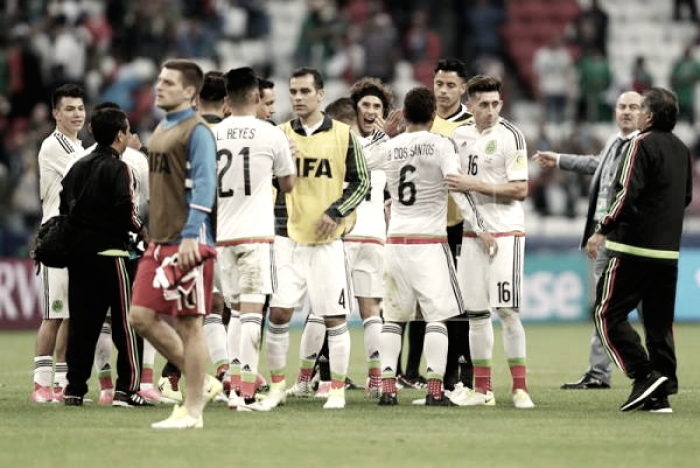 With the FIFA World Cup draw just a few days away, it's a great time to look at the best and worst possible teams Mexico could be drawn with for this summer's World Cup.
*Mexico is in Pot 2 so those teams are off limits
** Mexico can't be drawn with more than two European teams.
*** Mexico can't be drawn with Panama since they qualified from the same region.
Pot 1
Worst case scenarios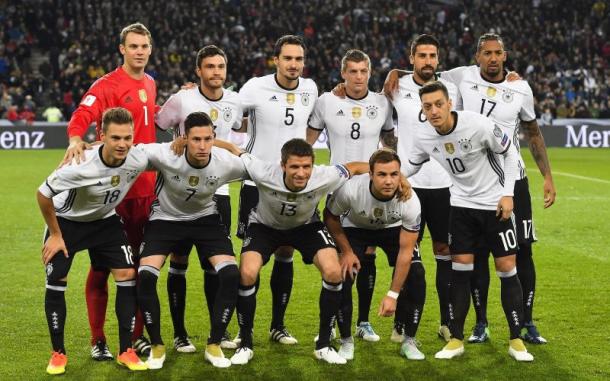 Germany: Reigning World Cup champions Germany look like the best team in the World right now. Germany dominated their qualifying campaign with a perfect 10-0-0 record that included scoring 43 goals and only allowing 4. Germany showed their depth last summer as well with they won the Confederations Cup with what was considered a "B" side squad. During that tournament they completely outclassed Mexico in the Semi-finals with an easy 4-1 win over El Tri. Germany look like the team that everyone will hope to avoid Friday.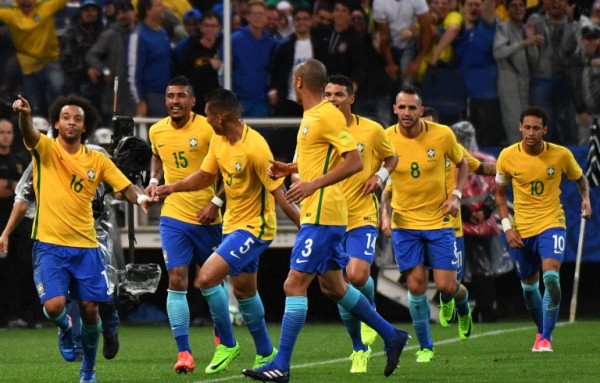 Brazil: France could easily be in this position as well as both Brazil and France have similar strengths. What pushes Brazil over France as the second worst team to draw from Pot 1 is that while the rest of South America were slugging it out in qualifying, Brazil ran away with the top spot. Only losing one match in qualifying and finished 10 points ahead of second place Uruguay and 15 points ahead of 5th place Peru, who earned their place in the World Cup via a playoff win over New Zealand. Mexico has shown to be able to get up and play Brazil over the last decade and a half though, including an entertaining 0-0 draw in the group stage at the last World Cup.

Best case scenarios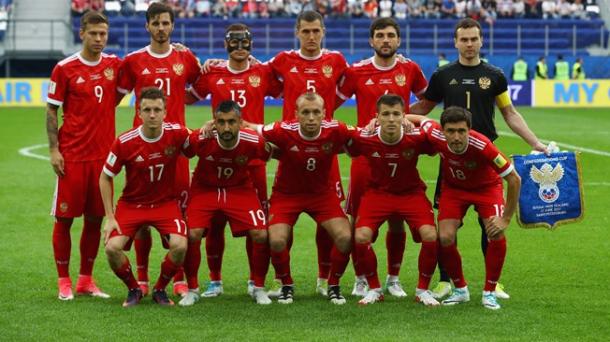 Russia: Plain and simple the host are not good. If Russia wasn't hosting the World Cup it would be hard pressed to see them make the tournament through the traditional qualifying campaign. Russia is actually the lowest ranked team in the whole tournament entering the draw. Part of that is affected by the fact that Russia can't play competitive matches since they were already qualified but in Euros 2016 they finished last in their group while only collecting one point. In last year's Confederations Cup Russia again failed to make it out of the group, which included Mexico beating them in comfortable fashion. If Mexico was to draw Russia it would be the third straight World Cup that Mexico would be grouped with the host nation.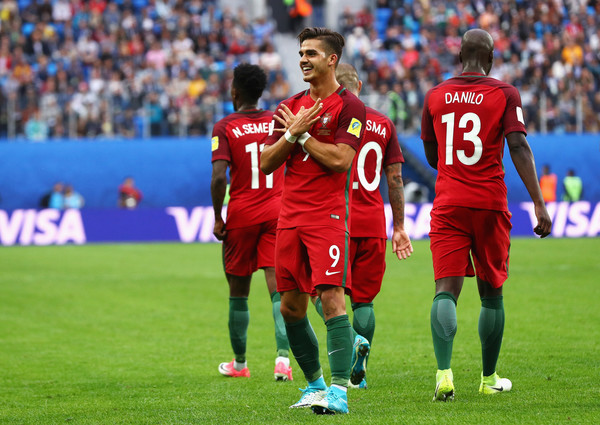 Portugal: Mexico played the European champions twice last summer at the Confederations Cup with the first game ending in a draw and the second one going to extra time in which Portugal won. Mexico played Portugal very well over the two matches and had periods of time where they were the better team. For the most part Mexico did a good job of containing Ronaldo. Portugal shows a lack of consistency when Ronaldo is off his game as others fail to step up far too often. If Mexico were to be grouped with Portugal they wouldn't have the best player on the pitch, but they would feel confident that they can have the better team if El Tri is clicking.
Pot 3
Worst case scenario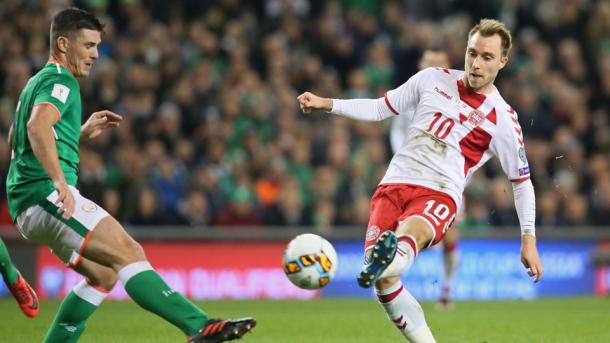 Denmark: Denmark have the possibility to give Mexico fits if they were to be drawn with each other. Over the two legged playoff against Ireland, Denmark were relentless in with their constant attack. Christian Eriksen can be the best player on the pitch in any given game and is lethal with the ball at his feel. Nicklas Bendtner is the type of big and strong forward that gives the Mexican backline trouble in the past, and Kasper Schmeichel is a top notch premier league winning goalkeeper. What Denmark lacks in flash they make up for it with their united team front.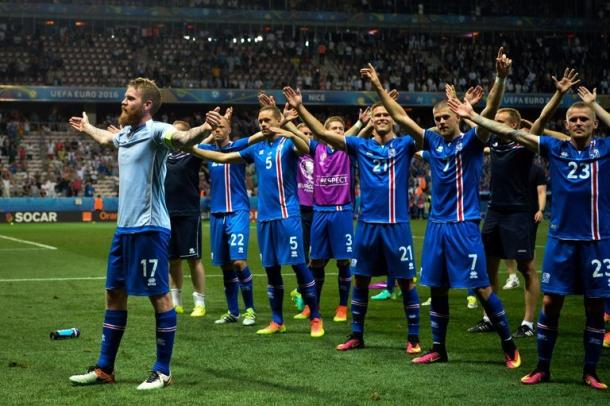 Iceland: Sweden's disciplined and organized style frustrated Italy so much that the Italians missed out on the cup entirely almost earned them a spot in this place but Iceland have proven over the last four years that what they do and how they do it is not an accident. Iceland are a well organized and disciplined team that will be a hard 90 minutes regardless who they play. The most important thing that makes Iceland a team to watch out for is that the team has a clear identity and each player knows their role to an absolute T. Mexico's ball dominating offense is a perfect contrast to Iceland who won't mind sitting back for large periods of time. This can easily lead Mexico to become frustrated and desperate which will lead to the counter game that Iceland enjoy to play on offense. Iceland will also not fear anyone as their quarterfinals run in Euros 2016 showed. The team also won their qualifying group that consisted of trick tests such as Croatia, Ukraine, and Turkey, they will have no problem facing Mexico.
Best case scenario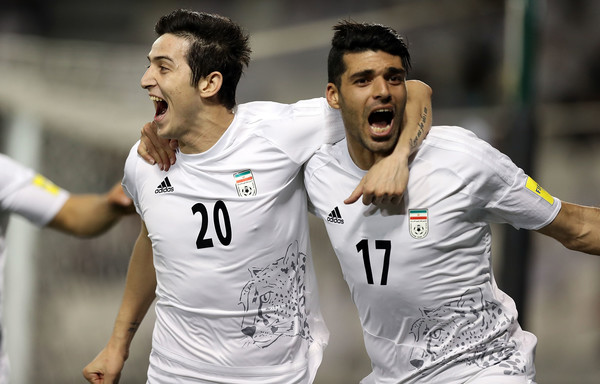 Iran: The weakest of the teams playing according to the FIFA rankings, Iran's team effort is above their individual effort. If Mexico are to consider themselves as a team in the upper half of the teams entering the World Cup, they should see Iran as nothing more than another stepping stone. Juan Carlos Osorio has done a good job at having Mexico be able to get past teams who are not as strong as them. Under Osorio Mexico has lacked the ability to really blow out weaker teams but in general El Tri have been able to win games with ease, even if they lacked flair.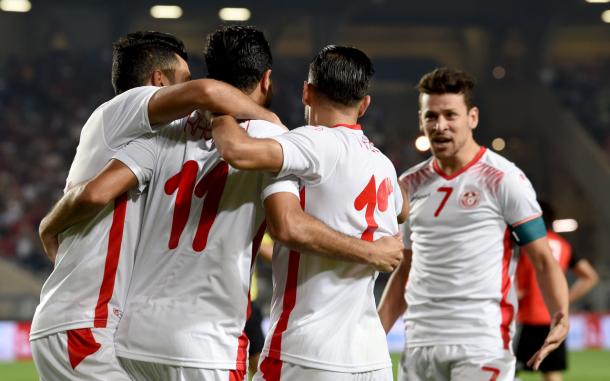 Tunisia: See above for Iran and it's a similar story for Tunisia. A lack of game changing players and upper class players makes Tunisia be a team whose team effort must make up for their individual talent. Senegal have Sadio Mane and Egypt have Mohamad Salah, players who have the talent and qualify to put their team on their team back on a given game. Tunisia lacks that type of player which could give them problems when they're in the need of a result.
Pot 4
Worst case scenario: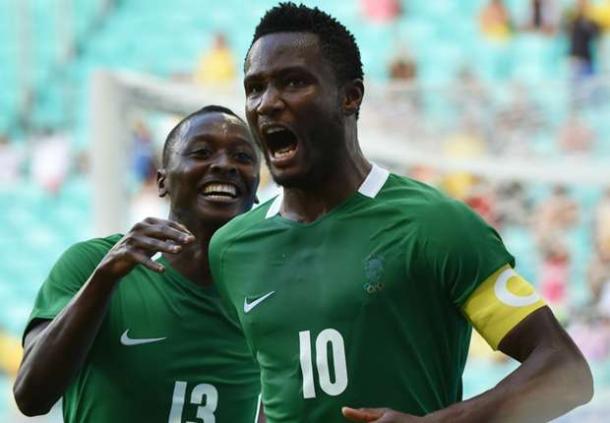 Nigeria: Nigeria have some very talented attacking players. Their size and speed is the type of combination that can give Mexico fits and leave them exposed on the counter. John Obi Mikel is a player who can give the Mexican midfield fits, while options like Victor Moses, Ahmed Musa, Kelechi Iheanacho, and Alex Iwobi are young and talented players who can get past most defenses in the world. Nigeria also have a tireless attack, which was evident when they turned a 0-2 defeat against Argentina into a 4-2 win for the Golden Eagles.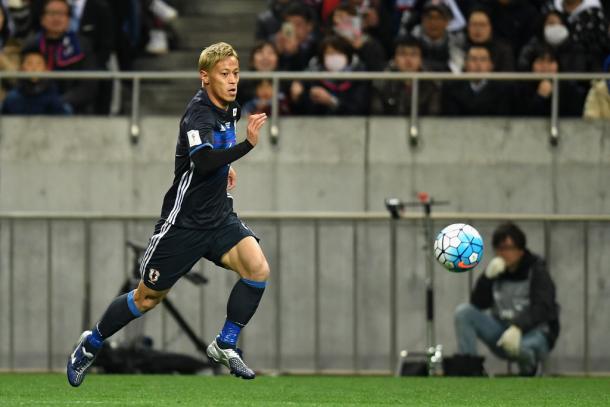 Japan: Maybe not as strong as in other World Cups, Japan are still a very well organized, disciplined, and still team who have many of the same strengths that Mexico have, which would lead to a fascinating matchup. Both teams like to have the ball and rely on their on the ball skill to overwhelm teams. Both teams never feel comfortable when they have to defend in long stretches of time, which will make the battle of possession more important than against other teams. Japan also have players like Shinji Okazaki, Shinji Kagawa, and Keisuke Honda, who have the type of qualify to lead Japan to a few results in Russia.
Best case scenario: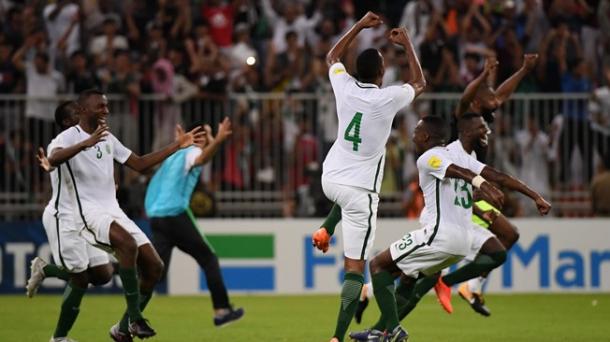 Saudi Arabia: Almost all of the team plays their soccer in Saudi Arabia, which means they lack in having international experience outside of the Middle East when it comes to competing day in and day out. They're also the lowest seeded team in the World Cup outside of the host nation Russia. Saudi Arabia have also missed out on the last two World Cup so the team lacks major international competition. Similar to the way most teams will hope to avoid Germany, most teams will hope to draw Saudi Arabia.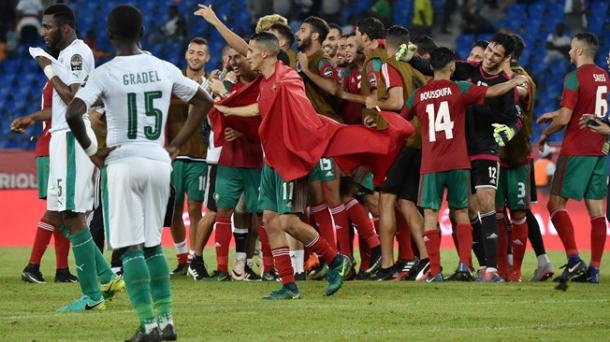 Morocco: Eliminating the talented but constant underachieving Ivory Coast in qualifying was a huge achievement for Morocco. The team is making their first World Cup this millennium, as their last appearance was in France 1998. Their lead by Juventus fringe player Medhi Benatia, but have a team that lacks playing in major international experience with only two players having more than 50 caps to their names, Benatia and Mbark Boussoufa. To put into perspective, Mexico has had 14 players represent El Tri over the last year with more than 50 caps and four of them reaching 100 caps. The experience and talent that Mexico would have compared to Morocco should be too much for the African to overcome.
Conclusion
Worst case scenario: Germany, Mexico, Denmark, Nigeria
Second worst case scenario: Brazil, Mexico Iceland, Japan
Best case scenario: Russia, Mexico, Iran, Morocco
Second best case scenario: Portugal, Mexico, Tunisia, *Saudi Arabia
*Iran and Saudi Arabia can't be in the same group since both teams qualified from Asia.