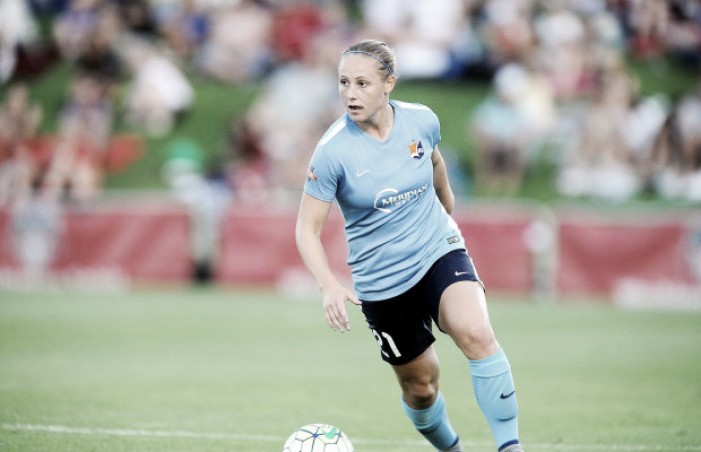 Sky Blue FC announced today that forward Leah Galton has been signed by FC Bayern Munich and will be joining the German team in January when the transfer window in Europe opens up.
Galton also posted the reasoning behind her move to Europe on Women's Soccer Zone and it seems as though both parties were amicable in parting ways.
Galton sends her well wishes to Sky Blue
Leah Galton spent two seasons with Sky Blue after being drafted 13th overall in the 2016 NWSL Draft. The England native then went on to make 30 appearances for the team, scoring five goals and picking up four assists. Galton spoke to the team's website, stating how Sky Blue had been her "family" over the last two National Women's Soccer League seasons. Galton went on to thank the team, noting that the players, coaches, staff, and fans had made the decision to leave "the hardest" she had had to make in her career so far. She ended her statement by wishing the team well in the 2018 season and said she looked forward to "watching Sky Blue FC challenge for the playoffs".
Tony Novo, Sky Blue's President & General Manager, also offered a few words on Galton, saying that they wanted to thank the forward for "everything she has done" for Sky Blue since she was drafted. Novo finished off by stating that the team would "miss Leah, both on and off the field" and they wanted to wish her all the best in Germany, as they cheered her from afar.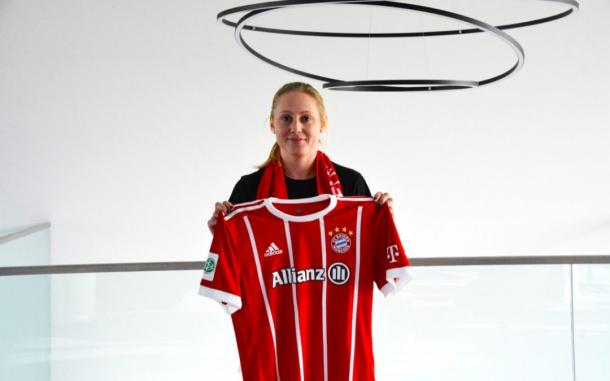 Bayern will look to Galton to push them closer to the title
Bayern is currently three points off the top of the table in the Frauen-Bundesliga and will be hoping that Galton's skill set will not only help them challenge VfL Wolfsburg, the current champions but also regain the title from Wolfsburg after losing it last season to their rivals. Simone Laudehr is currently Bayern's top scorer in the league and they will want Galton to supplement that and also give a little more depth to the team.
Bayern is also still involved in the DFB Pokal and the UEFA Women's Champions League, and with so many games coming up, Galton's experience at the professional level will help head coach Thomas Wörle potentially manage his side better as the season in Germany begins its second half.