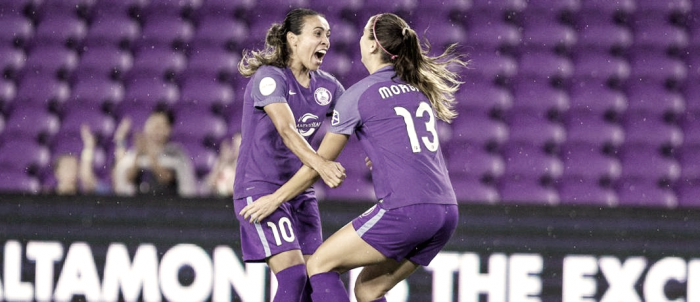 After a successful second season in which the Orlando Pride finished third in the league, losing out to the eventual NWSL Champions Portland Thorns, the team is looking to expand their success in 2018. Despite lacking forward Alex Morgan for the early part of the team's second season they were able to create depth and consistency on many fronts.
Finishing the season with a record of 11-6-7 the Pride were able to do something that other soccer teams hasn't been able to do since going professional; make the playoffs. While ending the regular season with a nine game win streak was a perfect way to end the season.
Marta was easily the team MVP in 2017 and while having Morgan the whole season may have changed the conversation Marta's consistency all season was a key, especially during the later part of the season was important to the playoff push. The NWSL September Player of the Month was second in the league in both goals (13) and assists (6).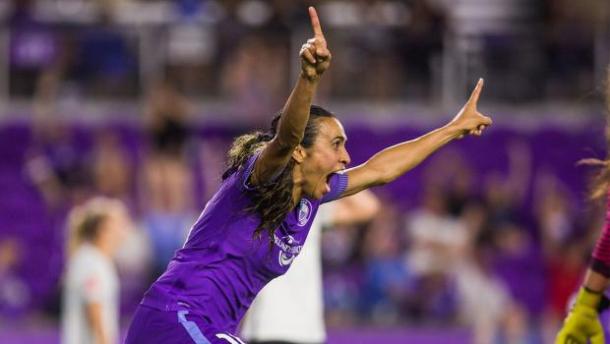 In 2018 the Pride will continue to try and build depth at all positions but will probably focus more on defense which tended to be a weak point for the team despite a breakout year for Camila, who would go down with a knee injury after 22 starts with the team and served in many capacities throughout the season.
The Pride only has one pick in the draft at the 23rd spot. So they will need to see who is still available around that spot to serve their needs.
Potential Draft Choices
(please note these are best guesses and may not reflect the strategy of the Orlando Pride's front office)
Kayla Adamek, a midfielder from Ottawa, ON, played her collegiate career at the University of Central Florida; thus she is familiar with the area. Ranked #39 among the top 100 players per TopDrawer Soccer Rankings she could be a solid backup in the midfield.
Kristin Desmond, a forward from Huntington, NY, played her collegiate career at Hofstra University. A 3rd Team All-American, Desmond led the team with nine goals, four of which were game-winning, and 21 points. She closed her career at Hofstra as one of the schools Top 10 leading scorers.