 The National Women's Soccer League announced earlier today that the league will play a schedule consisting of 24 games for the 2018 NWSL season. It is the second consecutive season - third season out of six overall - that each team will play 12 home games and 12 games on the road in the regular season.
The 2018 NWSL preaseason will begin with all teams starting on Monday, February 19. The regular season will kick off over a month later, with opening games on the weekend of March 24-25. This proves a quick turnaround from the 2018 NWSL College Draft, occuring this Thursday, January 18, and the start of preseason with less than month for teams to prepare to check-in for league preparations.
"We are pleased to enter the league's sixth season with a 24-game format for the 2018 season," NWSL Managing Director of Operations Amanda Duffy shared with the media. "Maintaining the same competition structure with an earlier start allows teams to continue delivering exciting, world-class soccer to fans, concentrate on business development initiatives, and ensure the completion of the regular season, semifinals and championship in advance of the CONCACAF Women's World Cup Qualifying."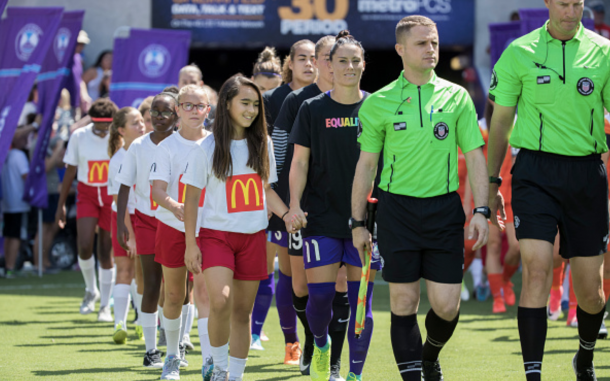 The 2018 NWSL regular season will wrap up on the weekend of September 8-9, and will quickly be followed by playoffs. The semifinal matches will be hosted on September 14-16 and the NWSL Championship will take place the following weekend on Saturday, September 22.
Lifetime's NWSL Game of the Week will be featured once again this season every Saturday throughout the regular season. Games will continue to be streamed on the go90 app and website. For international fans, they can tune and watch this season's games on the NWSL app or on the website, NWSLsoccer.com.
Upcoming action for the NWLS takes place on Thursday, January 18 with the 2018 NWSL College Draft.