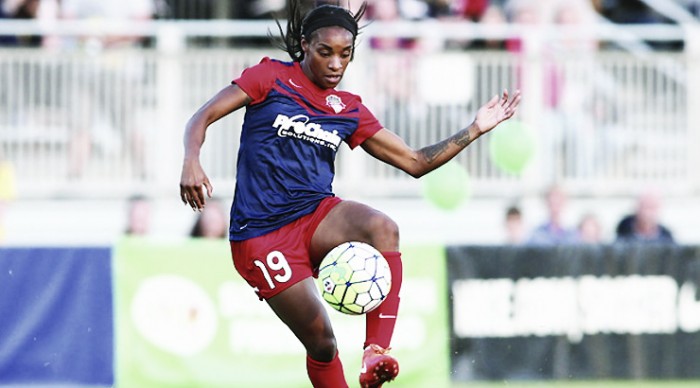 The Washington Spirit were busy Tuesday afternoon as they made a blockbuster trade with the North Carolina Courage. The Spirit will give the Courage the rights to US national team forward Crystal Dunn and an international roster spot in exchange for defender Taylor Smith and forward Ashley Hatch.
Dunn is Back
Dunn has spent the last year in the FAWSL with the Chelsea Ladies. She was drafted by the Spirit in 2014 as the number one pick. As a bubble player for the national team, Dunn missed out on the 2015 world cup and used that as motivation, winning the golden boot and NWSL MVP during the 2015 season. She has since received regular call-ups and has been an allocated player.
With 58 appearances, Dunn has tallied 19 goals in the NWSL all since she moved from defender to forward in 2015. With Chelsea, she has 11 appearances and three goals.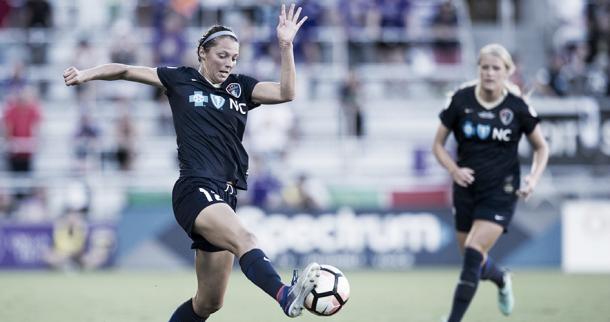 Building Up Youth
The Spirit will add more youth to their young squad in Hatch and Smith. Smith went undrafted after finishing up at UCLA in 2016, but was named to the opening day roster for the Western New York Flash. She was on the squad that helped the Flash win the championship in 2016. She made the trip when the Flash moved to North Carolina and received a national team call-up for January camp back in 2017, earning her first cap in July and has since made seven appearances.
Hatch, the number two overall pick in the 2017 draft from BYU, was the Rookie of the Year last season. She played in 24 matches and has seven goals, including three game-winners, for the courage and transformed from bench-player to starter over the season. She has been with Melbourne City during the off-season in the Australian W-League. She also has one cap with the national team.