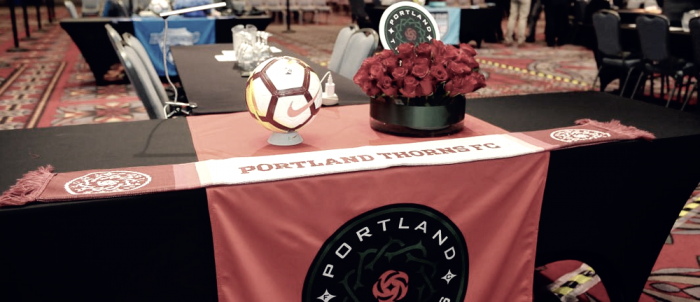 Compared to other teams the Portland Thorns had a very quiet morning in Philadelphia. The Thorns kept their original trades in the first round using picks eight and nine to pick up strong midfielders then traded a 2019 third round pick with the Chicago Red Stars to get 29th pick and select another goalkeeper to add to their squad.
Sandra Yu, University of Notre Dame
The Ohio native is heading to the Rose City. Yu was drafted as the eighth overall pick. Yu had an extremely successful time at Notre Dame. In 2016 and 2017 she was team captain and during her time at Notre Dame also won many awards such as, All-ACC First Team, NSCAA Scholar All-America All-North/Central Region Second Team, United Soccer Coaches All-Region and All American. Yu missed both her freshmen and sophomore year due to an injury but was immediately a starter her junior year. During her junior year she started all 20 games and scored three goals. As a senior, Yu started all 21 games, scored 2 goals, tallied up 45 shots and 21 of those being on goal. During her time has a grad student she started all 22 games, scored eight goals and had five assists as well as having a 0.500 shot of goal percentage. In 2013, Yu was called up to the U-20 United States Youth National team. Later, in 2016 and 2017, Yu was called up to the U-23 United States Youth National team.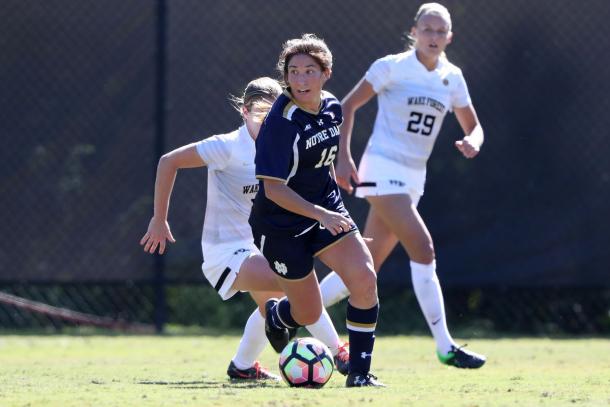 Gabby Seiler, Florida University
As the ninth overall pick, Portland selected midfielder Gabby Seiler from Florida. Seiler started her collegiate career at the University of Georgia and player her freshmen and sophomore years there. Due to NCAA transfer rules, Seiler missed the 2015 season with the Gators but even with missing a season, she still has some pretty impressive stats. During her college career, Seiler played and started in all 86 matches. When she was at Georgia she scored 10 goals, had 11 assists and 31 shots. During her time as a Gator, Seiler scored seven goals, had 10 assists and 82 shots. Seiler was team captain during the 2017 season, she also won a number of awards throughout her college career, including being nominated for the MAC Hermann trophy her sophomore year. Seiler has also been called up for the U-23 and U-19 United States Youth National team.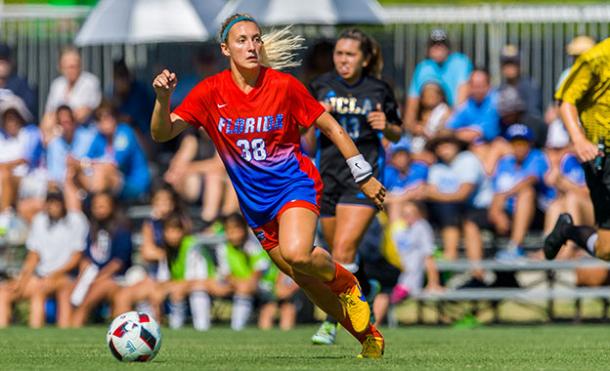 Bella Geist, Oregon State
After a trade with the Chicago Red Stars, the Portland Thorns drafted Bella Geist as the 29th overall pick in this years draft. Geist is a talented goalkeeper coming from Oregon State and will be a great addition to the already talented group of keepers the Thorns have. During her time as a Beaver, Geist played in 72 games and started 58 of those. Although, Geist had 112 goals allowed, she had a total of 392 saves, 18 shutouts, and a 0.778 save percentage. Her junior year she started all 20 games for the Beavers, recorded four shutouts, moved into third in all time saves and second for most saves by a junior. Geist also had her fair share of time with youth national teams and even played against her new team during the Portland Thorns preseason invitational with the U-23 national teams.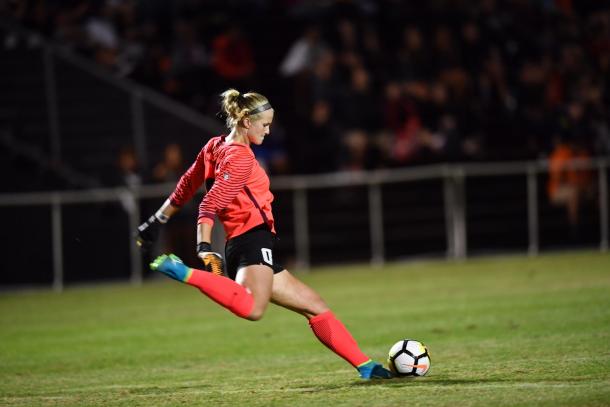 Portland drafted three high quality, talented players in this years draft who will hopefully add to the dynamic of this great squad. The Portland Thorns will start their preseason in February and start the regular season in April. Make sure to watch these three new draftees this season with the reigning champs of the Portland Thorns!