 Yesterday, Sky Blue FC announced their schedule for the 2018 National Women's Soccer League preseason. Their schedule consists of four matches before the regular season commences. They will all be featuring top NCAA Division I teams. They begin preseason play against 2015 NCAA Champions of Penn State University, then the following weekend against soccer dynasty University of North Carolina, then host 2016 NCAA runners-up West Virginia University, and lastly St. John's University.
It should be noted that each team Sky Blue will face in preseason has at least one alum in the NWSL. For Penn State, they will be playing against 2015 alum Raquel Rodriguez when they face Sky Blue.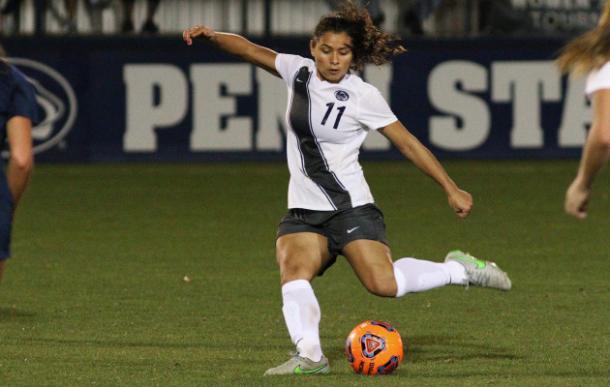 All four of Sky Blue FC's preseason matches will be open to the public and admission for all matches will be free. These matches will be held at Sportika Sports, the presenting sponsor for Sky Blue FC's preseason.
Sky Blue FC will release more details about each match as their respective dates near.
Sky Blue FC Official Preseason Schedule
DATE TIME OPPONENT
Sat, February 24 3:00 p.m. CT Penn State
Sat, March 3 4:30 p.m. CT University of North Carolina
Sat, March 10 7:00 p.m. CT West Virginia University
Sun, March 18 9:30 p.m. CT St. Johns' University