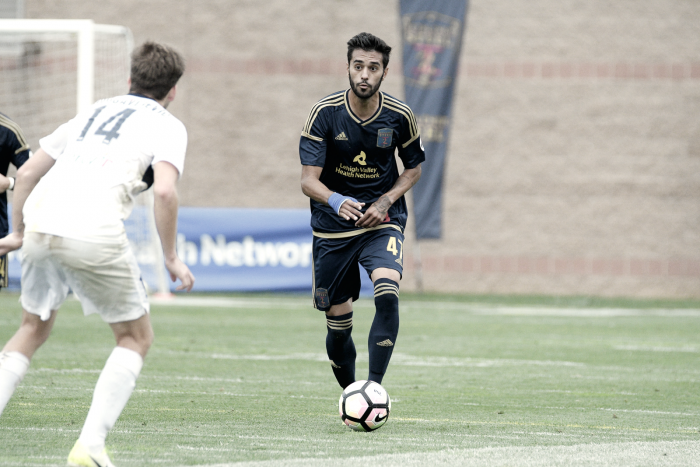 For some, being able to get that homegrown contract means everything. For Matt Real, a PA native, this contract is exactly that. On January 18th, the Philadelphia Union was able to sign Real to the first team. The 18-year-old fullback is an excellent addition for Philadelphia, adding more youth and promotion of their USL affiliate, Bethlehem Steel FC.
In 2017, Real made 18 appearances and logged 1607 minutes which is tremendous for an 18-year-old. He made his debut on May 13th against Toronto FC II. While he didn't get to play the full 90, Real got 83 minutes of action and contributed towards a clean sheet in a 1-0 victory for the Steel.
After his debut, Brendan Burke gained faith in him and had him start the next two matches, logging 90 minutes in both. FC Cincinnati was a tough task, but he had a good outing against Charleston Battery, drawing a foul and having 86% passing accuracy. After some inconsistency and being played as a right back as well as a left back, Real finally tallied his long-awaited, first assist of the season. Real showed off his vision and passing range when he found Cory Burke in behind the defense, tucking it past the keeper.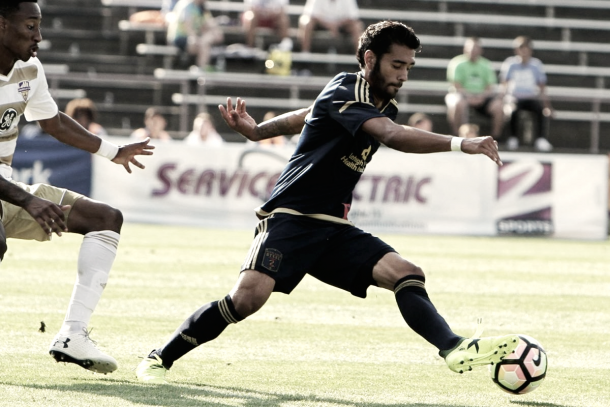 It gets even better. On the season finale, Steel nets his first goal for the Steel in a 1-1 draw against St. Louis FC. Evading his man, Real finds a way to break loose and smash it past the keeper to equalize. Unfortunately, the Bethlehem Steel were knocked out in the USL quarterfinal, but Real's performances in 2017 earned him appearances with the U.S. u18 team.
He's had a promising start and there are some elements to his game that he can transfer over to MLS when his name is called. To start off, he's a fullback that likes to get forward. Defending is obviously very important, but attacking prowess and providing width is just as crucial from a fullback. Even when he's told to hold his run, however, he was a class defender during his time at the Steel.
74 tackles and interceptions is exceptional for someone his age. That comes at a cost, though. In 18 games started, he tallied 6 yellow cards and 32 fouls. With having a fair play winner in Keegan Rosenberry around, staying off the ref's book will be something he'll want to work on. (Stats via Bethlehem Steel FC)
After continuous fighting to show his worth, Matthew Real finally achieves his dream of signing a contract with an MLS team. With the new acquisition, Jim Curtin will have headaches while making his team selection.
Stats via BethlehemSteelFC.com