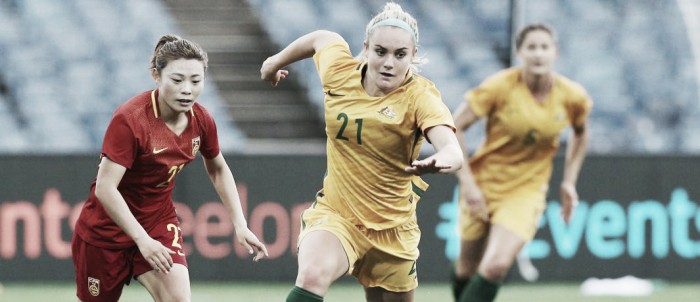 It's official. Last week, the Oregonian/OregonianLive reported that Australian defender Ellie Carpenter had signed with the Portland Thorns. The club made the official announcement on Tuesday, confirming that Carpenter was coming to play in the NWSL. Carpenter will join the club in April, pending receipt of her P-1 Visa and International Transfer Certificate (ITC).
The official date for her arrival will be April 28, following the conclusion of the AFC Women's Asian Cup. The tournament serves as the FIFA Women's World Cup qualifying for Australia from April 7-22.
Carpenter is regarded as one of the best young talents from Australia. She debuted with the Australia Women's National Team at the age of 15 in 2016 and played in two matches during Olympic qualifying for the 2016 Olympics. By becoming a part of the team for those Olympic games, Carpenter became the youngest Australian Olympian to compete at the Rio games. Since then, she has earned 13 caps for the Matildas and scored her first international goal against China PR at the 2017 Algarve Cup.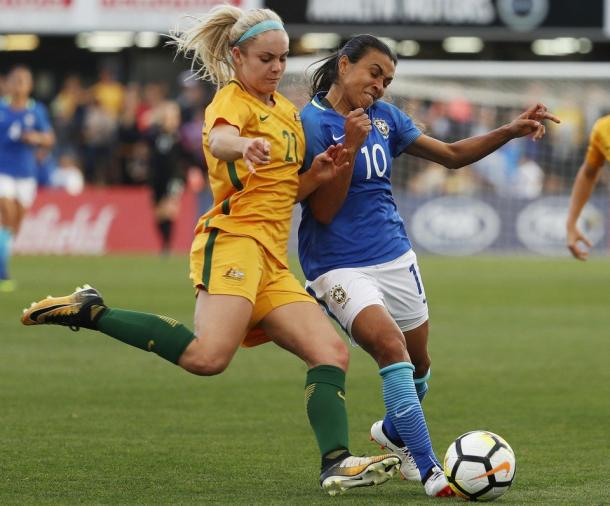 Professionally, the 17-year-old Carpenter began playing in the W-League with Western Sydney Wanderers in 2015 where she spent two seasons. For the 2017-18 season, Carpenter joined Canberra United.
Head Coach Mark Parsons shared his enthusiasm for the signing, courtesy of the Portland Thorns official press release:
"This is an exciting move for us and for Ellie. We are signing a powerful, attacking fullback that can help us now and also has huge upside in the long term. Ellie has strong technical ability with an attacking attitude that will add to our play out of the back. Her winning mentality to improve and compete makes her a great addition to our group."
The Portland Thorns look to defend their 2017 NWSL Championship by adding Carpenter to an already strong backline that includes Emily Sonnett and Meghan Klingenberg.