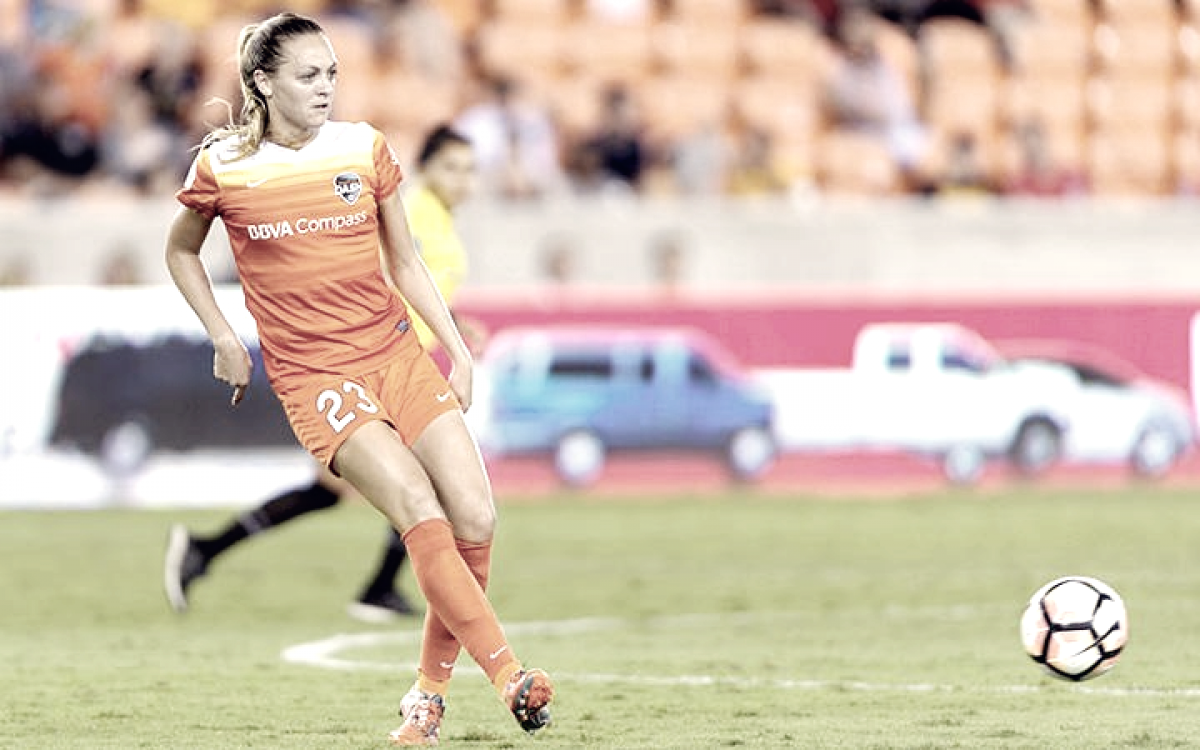 Earlier today, the Houston Dash midfielder, Cami Privett, announced her retirement from professional soccer. The 24 year old stated on a post on Instagram that she was ready to move on to the next chapter of her life.
Privett played for UC Irvine in college. She made a total of 42 appearances and scored seven goals. Privett wasn't drafted by anyone in the 2015 NWSL College Draft. Instead, she attended open tryouts for the Houston Dash and ended up being invited to train with the team in preseason. After a lot of hard work, she earned a spot on Houston's roster.
When she joined the team in 2015, many key players were missing from Houston during part of the season as they were playing in the 2015 Women's World Cup. With these players missing, Privett was able to get playing time and become an integral part in their midfield. Privett made 32 appearances and started 20 of those, playing a total of 1,916 minutes.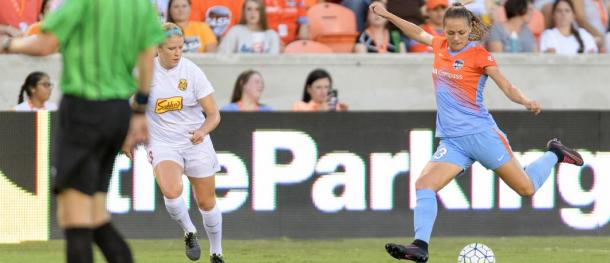 During the off-season of the 2015 season, Privett went on loan to play for Kolbotn in Norway. Although she had to play with players that spoke a different language from her she was still able to get some minutes and even score some goals. She made a total of 11 appearances and scored three goals before returning back to Houston to sign a professional contract with the Dash.
Privett is just another player added to the list that have retired at such a young age. Many players in the NWSL are forced to retire before they can hit their peak due to the financial issues and the NWSL paying lower classed players so little. Other players that have retired before the start of this season have been Maddy Evans, Caroline Stanley and even Privett's former Dash teammate Melissa Henderson who retired in the middle of last season.