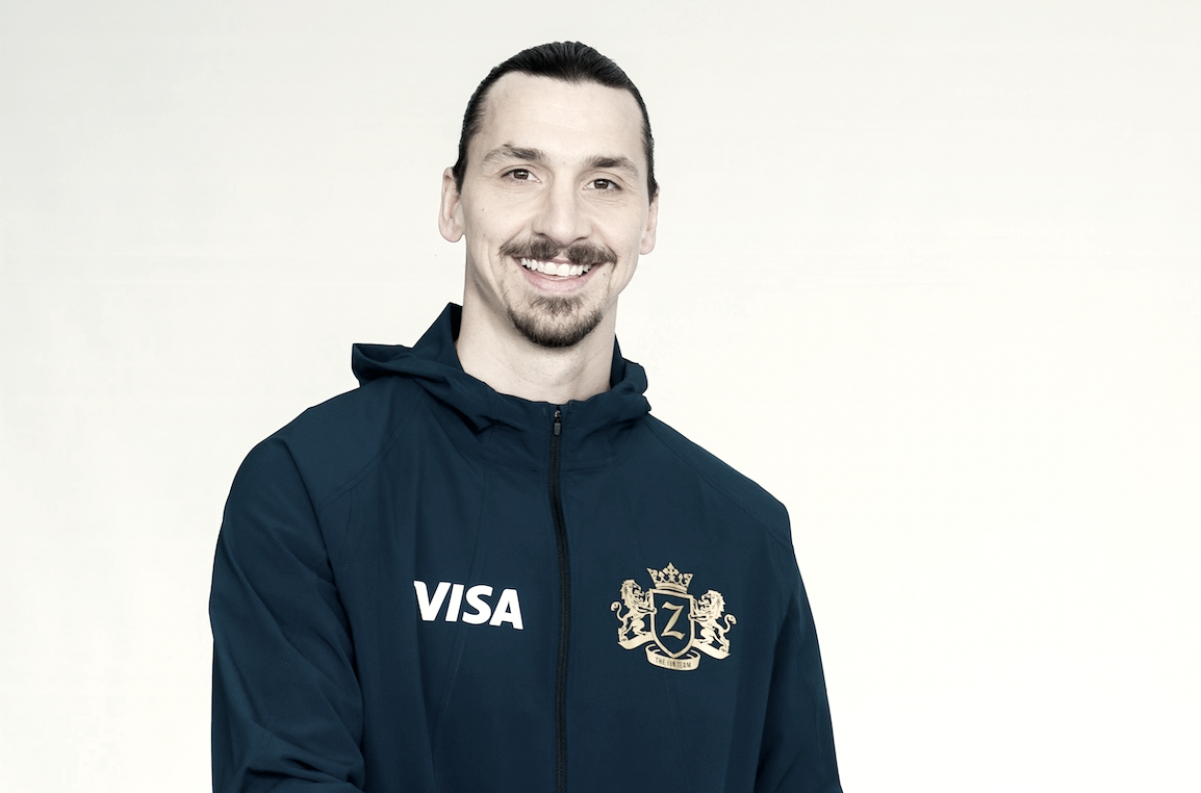 On Tuesday, Visa announced that they had partnered with Zlatan Ibrahimovic making him the face of its global marketing campaign ahead of the 2018 FIFA World Cup™ in Russia. While Zlatan has not yet confirmed he'll be joining the Sweden squad at the World Cup, he did confirm he'll be in Russia for the tournament.
The Swedish legend recently said in a tweet that the chances of him playing in Russia are "skyhöga" which translates to "sky-high". The 36-year-old recently joined the LA Galaxy on a two-year contract and has made quite the impression since signing said contract.
On his debut, Ibra helped fuel a comeback against new local rivals, LAFC. His first goal, in typical Zlatan fashion, was a volley from 40-yards out. He followed that up with a 90th-minute winner to complete the comeback. The forward also scored the lone goal in LA's 1-0 win over the Chicago Fire on Saturday.
Visa's newest partner, Zlatan Ibrahimovic had this to say about the company. "I always try to be the best in football, so a partnership with Visa represents what I continue to strive to be—the best." While proving to be one of the best on the field, Zlatan claims the partnership with Visa will help him off the field as well.
Zlatan claimed, "I am incredibly proud to work with Visa, the global leader in payments." Ibra has played in 7 countries, England, France, Italy, Netherlands, Spain, Sweden and the United States allowing him to understand the global game better than most athletes. On top of that, Zlatan was raised in Sweden by a Bosnian father and a Croatian mother furthering his understanding of different cultures.
Lynne Biggar, Chief Marketing and Communications Officer of Visa Inc. said: "We have always been aware of Zlatan's impressive on-field accomplishments, global appeal and colorful personality." Lynne furthered that with "At Visa, we are thrilled to partner with Zlatan to bring our FIFA World Cup™ campaign and product innovation to life and connect with fans around the globe, showing once again Visa is 'Everywhere You Want To Be'."
Below is a teaser video of Zlatan's debut with Visa.