 With the World Cup now a month away, rosters are starting to take shape. Yesterday, Mexico head coach, Juan Carlos Osorio named a 28-man roster with five cuts needed to be made after friendlies against Wales on May 28th and against Scotland on June 2nd before the team flies off across the Atlantic to Russia. Here are the takeaways from Mexico's preliminary roster.
Injuries Casting a Cloud over the Roster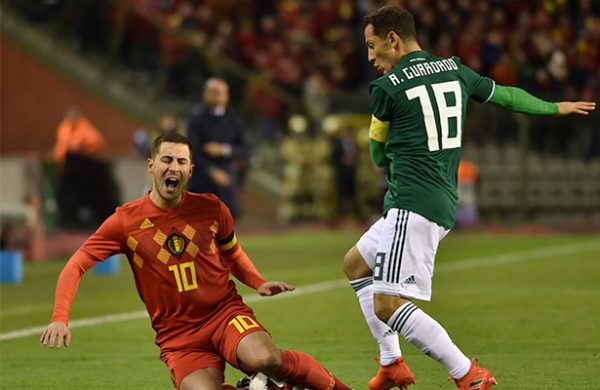 Injuries have hit key figures Andres Guardado, Diego Reyes, and Nestor Araujo, all players who have been part of Osorio's team since in arrival to the national team, and all looking like key figures to possibly start Mexico's first match against Germany. Additional injuries to Jonathan and Giovani Dos Santos leaves Mexico playing the wait and see game. Osorio himself stated that if the tournament started today, all five players would be left off the roster.
Guardado is the biggest worry of the names. He's the captain of the team and along with Hector Herrera, is the heart and engine of the Mexican midfield. He's arguably Mexico's most important player on the team as his presence is unreplaceable.
Reyes and Araujo are also players who've played key parts for Mexico as Araujo has blossomed under Osorio as the starting right back, and Reyes offers a flexibility to play different places in the backline and midfield that Osorio likes. The Dos Santos brother's don't have such an impact for Osorio and with the drop in form of both, but especially Giovani, their presence on the team does not have such a lingering impact.
Osorio Sticks to With His Guys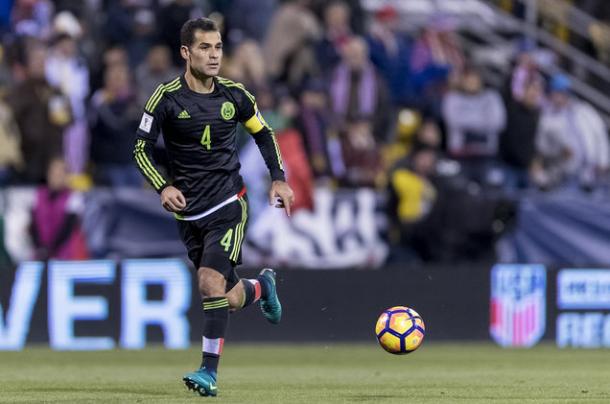 While Osorio is known for rotating many players in his starting eleven and has also given a number of players their first call-ups, but for this call-up, there were little surprises with Osorio calling up those he's used for a large amount of time. The Dos Santos brothers, Oribe Peralta, and Jurgen Damm have all struggled with form this year but all make it on Osorio's list. Also making the roster is Mexican legend Rafa Marquez, who now looks set to make his fifth World Cup. The argument for it is that Osorio's unique and calculating style is difficult for someone to be thrown in and he needs all the players to buy into what he's trying to achieve with his methodical style of preparation. He most likely feels these are the players that buy in the most into his ideas.
Battles for The Last Five Spots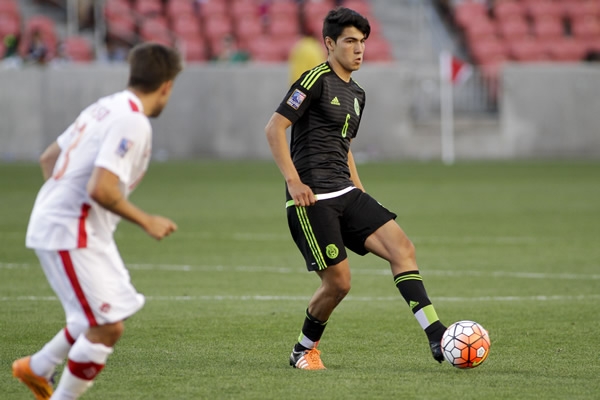 There are some big battles ahead for several players ahead in the next two weeks for them if they hope to make the plane to Russia. Hugo Ayala, Edson Alvarez, and Oswaldo Alanis set to battle for one or two defensive spots in the final roster, depending on injuries. Alanis has a leg up because of the lack of left-footed defenders behind starter Hector Moreno. Ayala brings in years of experience but has lacked consistency when playing for Mexico. Alvarez has the flexibility to play different positions on the field and is a natural replacement for Reyes. Whether their similarities are positive or negative is something that we'll have to wait and see.
In the midfield, Jonathan Dos Santos, Jesus Molina, and Erick Gutierrez also look to be battling for a few spots. Molina is the only natural defensive midfielder, but Osorio likes to utilize defenders in that position as well as Alvarez, Reyes, and Marquez all able to play there too. Gutierrez was the surprise of all the call-ups, but the 22-year-old Pachuca captain is a natural replacement for Guardado in the left side of the midfield. Jonathan is the most versatile of the three as he's deep-lying midfield style allows more flexibility for the team. He can drop back and play alongside a defensive midfielder, or move up and play a more attacking midfielder, while also plugging in as the sole defensive midfielder. Along with injuries over the next two weeks, the needs of the team could be what determine who takes the flight to Russia.
A few more potential battles are the second forward, or the attacking midfielder that will play behind the forward. Osorio said in his news conference yesterday that he sees Carlos Vela, Marco Fabian, and Giovani Dos Santos all in that position. Based on form alone, Vela is above and beyond Giovani, while Fabian finished the second half of the year on a strong note in Germany. Only Osorio will know if three players who can play the same spot while offering something different is worth taking to Germany.
Lastly, the last potential battle for a spot is between club teammates Javier Aquino and Jurgen Damm. Damm is a fast and darting wing who's had bursts of success under Osorio as a sub, but with all the talent, Damm has struggled to develop his game past a speedy winger. Aquino lacks flashy moves and blistering speed, but he's daring on the ball and is not afraid to take players on. He also has relentless energy and is always one of the hardest working players on the field, especially on the defensive end. He's also more consistent on a game in game out bases. Also, a roster needs balance, and Aquino provides the type of workhorse player who doesn't ask for anything and goes about his business. Those types of attitudes are huge for a roster and could give him the edge over Damm.
Youth Movement Must Wait
Of the 28 players on the team 16 have already played in a World Cup. Marquez has played in four, Guardado has played in three, Ochoa has made three rosters, Corona, Moreno, Gio, Hernandez have played in two, and Vela, Jimenez, Peralta, Herrera, Aquino, Fabian, Reyes, Layun, and Talavera all making one World Cup.
There are still young players with Jesus Corona, Hirving Lozano, Damm, Gutierrez, and Alvarez all 25 or younger, but there was no room for the next wave of talented Mexican players in the 19-25 age range with Cesar Montes, Gibran Lajud, Rodolfo Pizzaro, Omar Govea, Jonathan Gonzalez, Orbelin Pineda, and Victor Guzman all having to wait for their chance to make Mexico's roster.
Full Roster
Goalkeepers:
Guillermo Ochoa (Standard Liege)
Alfredo Talavera (Toluca)
Jesus Corona (Cruz Azul)

Defenders:
Hector Moreno (Real Socieded)
Rafa Marquez (Atlas)
Diego Reyes (Porto)
Nestor Araujo (Santos Laguna)
Carlos Salcedo (Frankfurt)
Miguel Layun (Sevilla)
Oswaldo Alanis (Getafe)
Hugo Ayala (Tigres)
Edson Alvarez (America)
Jesus Gallardo (Pumas)

Midfielders:
Andres Guardado (Real Betis)
Hector Herrera (Porto)
Jonathan Dos Santos (LA Galaxy)
Jesus Molina (Monterrey)
Giovani Dos Santos (LA Galaxy)
Javier Aquino (Tigres)
Jugen Damm (Tigres)
Marco Fabian (Frankfurt)
Erick Gutierrez (Pachuca)

Forwards:
Javier Hernandez (West Ham United)
Carlos Vela (LAFC)
Raul Jimenez (Benfica)
Oribe Peralta (America)
Jesus Corona (Porto)
Hirving Lozano (PSV)