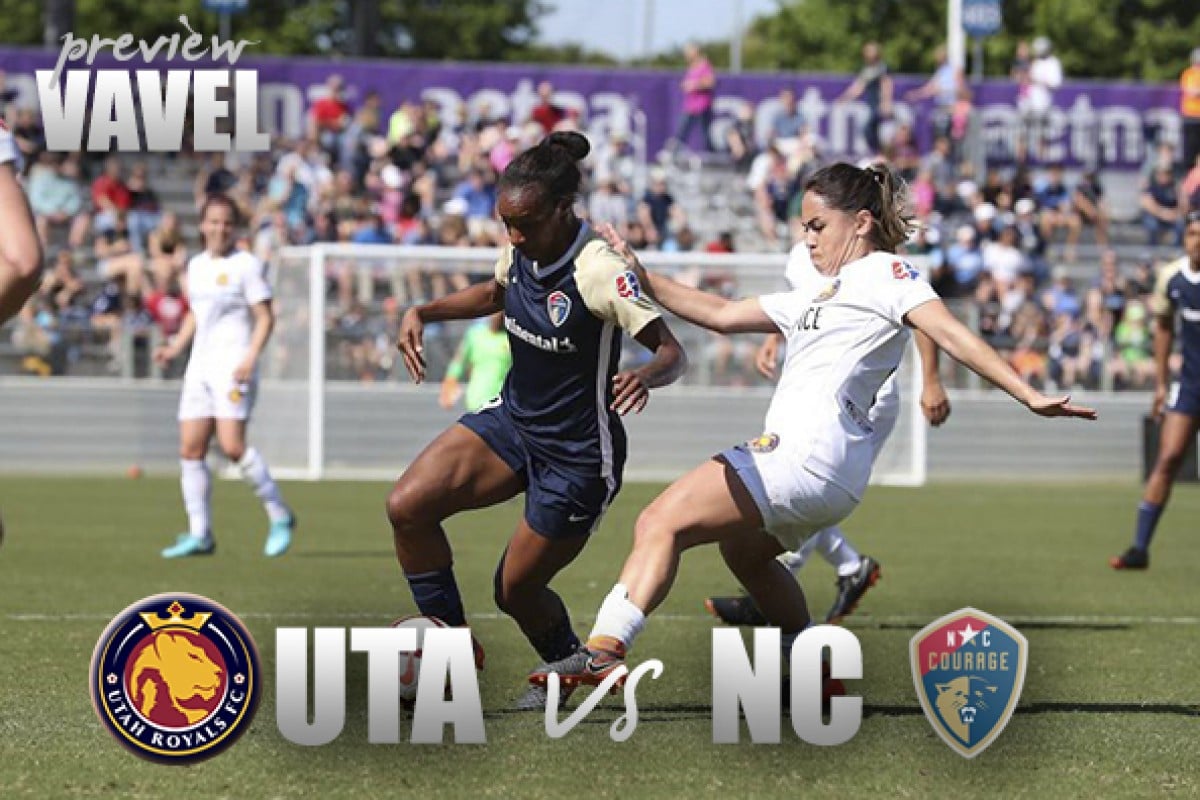 One last weekend of games before an international break will bring perhaps the most exciting match first: the Utah Royals will host the North Carolina Courage on Friday evening. The Royals are the only team to beat the Courage so far this season, with a dramatic stoppage time goal from Brittany Ratcliffe to down the Courage 1-0. The Courage have already clinched a playoff position, but with a Utah win the Royals could climb back into playoff contention.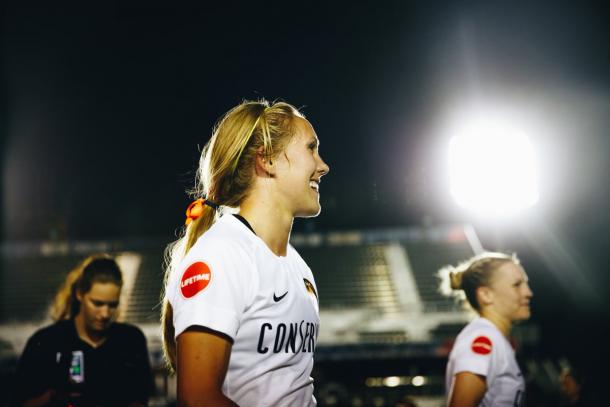 Utah struggling in July
The Royals have been struggling with earning results this month, losing all three matches so far in July and being shut out on two of those occasions. They currently sit at sixth place on the table and are seven points away from a playoff position. A win this weekend will be crucial in keeping their hopes for postseason play alive at this rate.
However, this won't be the full Royals squad we're used to. Forwards Christen Press and Amy Rodriguez, as well as defender Becky Sauerbrunn have all been called up to the US Women's National Team for the preliminary 2018 Tournament of Nations camp so they won't be available. On top of this, goalkeeper Abby Smith is out with a concussion. Missing two star forwards and their starting goalkeeper, the Royals will need to adjust quickly if they want to secure the three points going into the break.
Courage sitting comfortably
Last weekend, the Courage secured their playoff spot for the 2018 postseason in a 4-0 victory over Sky Blue FC. Although they have already earned their spot, do not expect this team to sit back and relax for the remainder of the season. With a powerful roster, the Courage will continue to focus on one game at a time and aim to perform and execute week in and week out. Especially with star power like Lynn Williams and the return of Heather O'Reilly to the NWSL, it almost seems like the Courage are just getting started in 2018.
The Courage will be missing quite a few faces this weekend as well, though. They will be missing Jaelene Hinkle, Abby Dahlkemper, Merritt Mathias, Sam Mewis and Crystal Dunn. This takes away three out of four starters for the Courage's backline as well as two attacking threats. To remedy this, the Courage have signed four replacement players to step in and suit up for match. However, this isn't completely detrimental to the Courage, who have showed time and time again that they still have the ability to power through.
The Utah Royals host the North Carolina Courage on Friday, July 20 at Rio Tinto Stadium. Kick off is schedule for 10 PM Eastern Time and will be streamed on the go90 app.