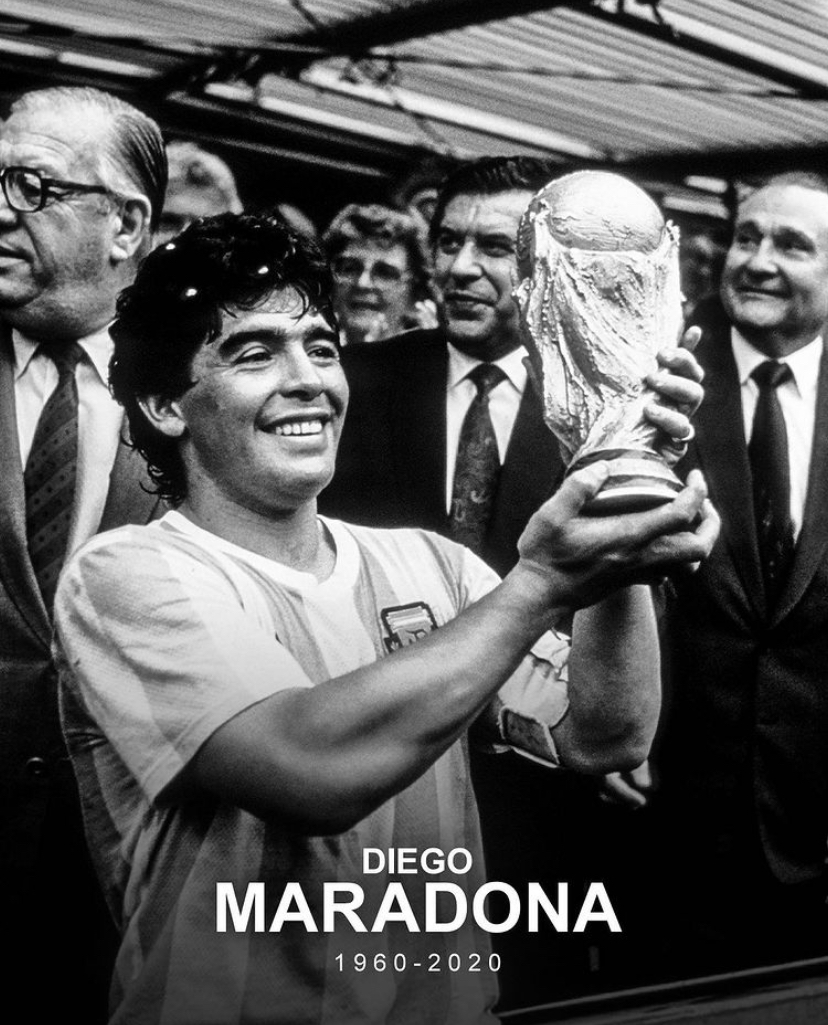 The year 2020 has claimed another victim and this time it's Argentinian football icon Diego Maradona who passed away at the age of 60 due to a heart attack. Maradona was not in the best state physically and mentally as he had undergone brain surgery.
Maradona's playing career started in 1976 and he retired in 1998 playing most of his football in his home country of Argentina. He played for clubs in Europe, most notably Barcelona and Napoli where he played for seven seasons.
With Napoli Maradona won two Scudetti, a Coppa Italia, and a UEFA Cup in 1989. He also won a World Cup with Argentina in 1986 and will always be remembered for the "Hand of God" goals against England in the quarter-finals. That goal turned out to be the game-winner as Argentina beat England 2-1.
After his playing career, he went on to coach clubs in Argentina, Mexico, and the UAE while also serving as the manager of the Argentina national football team in 2010 leading them to the Quarter-Finals.
Legends of the game have expressed their sadness to the tragic news:
The president of Argentina, Alberto Fernandez has established a 3-day mourning period for the whole country as one of their biggest national idols is now gone.