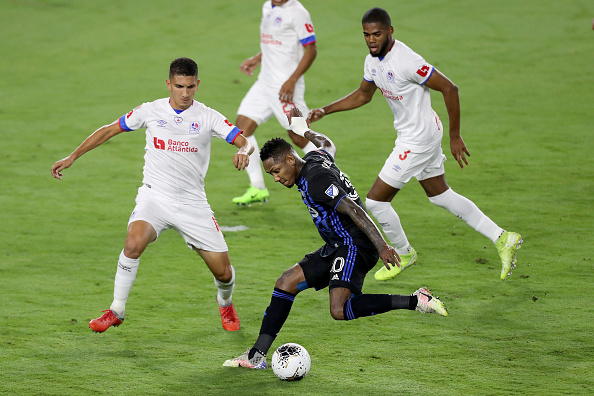 The Montreal Impact faced off against CD Olimpia in their second leg of the CONCACAF Champions League a match that was originally scheduled for mid-March and that had to be postponed due to the pandemic. The first match was a CD Olimpia 2-1 at Montreal's Olympic Stadium back on March 10th meaning Impact needed to score two goals to advance to the semi-finals.
A tightly contested first half :
We didn't see a lot of chances in the first half as most of the time the teams were trying to figure each other out and unfortunately chances on both sides to score lacked finish. Mayson Toye who was making his Concacaf Champions League in Montreal starting 11 managed to get a header on goal off a corner but Edrick Menjivar the CD Olimpia goalkeeper had no issues grabbing the ball.
We didn't see a shot on target until the 35th minute when Justin Arboleda managed to get a shot but Clement Diop came up with the big save to keep it scoreless. The Impact was dominating in possession with a 60-40 advantage but CD Olimpia was starting to turn it on and tried to regain the momentum from the Canadian side.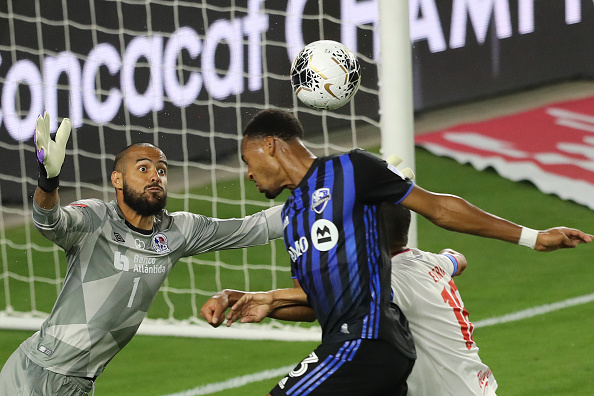 A tight finish :
The Impact continued their push to score goals and in the 53rd minute Mustafa Kizza got a header of his own goal but once again Menjivar was there to grab the ball. On the ensuing corner, it was Rudy Camacho's turn to get a header on goal but couldn't beat the keeper.
A minute later Jerry Bengston had a chance to put his Honduran side up a goal but Clement Diop stood tall and managed to make another big save. Two minutes later the Impact finally scored when Amar Sejdic managed to get the ball off a bad deflection from one of the defenders and took a shot from the top of the box and beat Menjivar to give Montreal a 1-0 lead.
That goal seemed to give the Impact that extra momentum and they pushed hard to try and get a second goal that would send them into the semi-finals on Saturday. Unfortunately, it wasn't meant to be and after four minutes of added time the final whistle blew, and the Montreal Impact season was over.
Thierry Henry was proud of his club despite the result that ended their season.
"You're never happy when you lose especially if you win and don't advance, you see this team fight, I said I wanted to see a team fight, that we wanted to make the playoffs, we waited a long time to play this match with all the issues that we had, we were in quarantine 14 days and only had seven days of training prior to this match and it wasn't enough".
Amar Sejdic, the goalscorer, also gave his thoughts on the result tonight.
"It's a weird feeling because we had that two-week hiatus of quarantine no training and then you have one week to prepare for this one game with the possibility of moving on, we were aware that we were facing a deficit and we fired on all cylinders and create as much opportunities as we could and that's exactly what we did"
CD Olimpia will now face the winner of the NYCFC vs Tigres quarterfinal on Saturday while the Montreal Impact season is over and will look to build and prepare for next season.