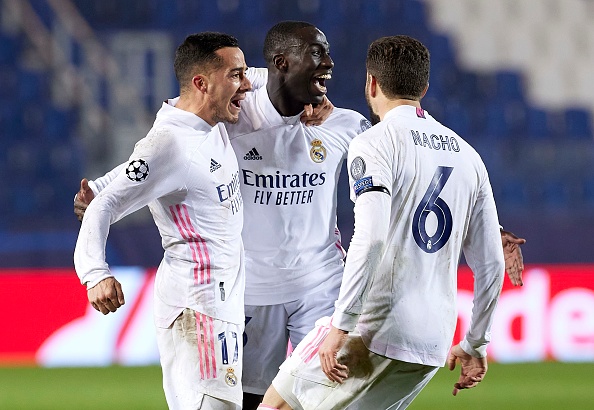 Real Madrid squared off against Atalanta in the UEFA Champions League Round of 16 starting with the first match on the road at the Gewiss Stadium in Bergamo, Italy. Real Madrid was without the services of Karim Benzema. their number one striker, and Sergio Ramos, their number one defender, who were out with injuries.
A tight first half
Atalanta came out firing early putting immense pressure on the Blancos early creating some amazing chances to open the scoring. Real Madrid was slow out of the gate but slowly started to get back in the game.
Then all of a sudden the momentum quickly changed and it was Los Blancos who started to take over the game and dominate possession and started attacking looking for the first goal of the game.
In the 17th minute disaster struck for the Italians as Remo Freuler was given a straight red card for taking down Ferland Mendy in the box with a rough tackle.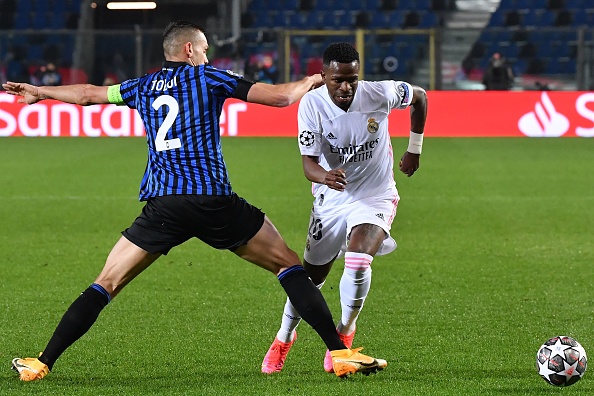 Just like that Atalanta was down to 10 men and on the ensuing free kick Real Madrid hit the wall in front and you could tell the Italians were on the back foot playing once again under immense pressure.
In the 30th minute, Atalanta top striker Duvan Zapata suffered a knee injury and was forced to be subbed off for Mario Pasalic another defender.
The first half finished 0-0 and it was looking like we were in for a great finish.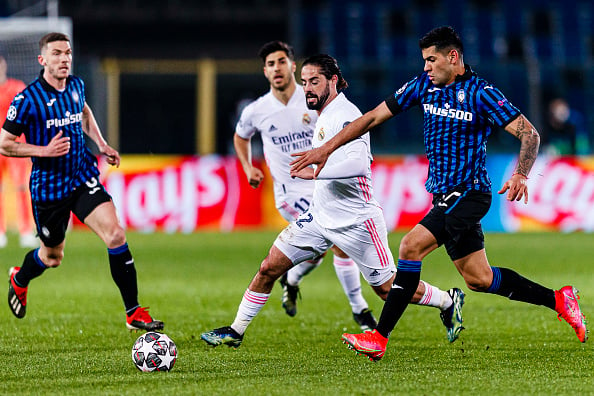 Real Madrid finishes strong :
The second half was much like the first with both teams going at it looking once again for the first goal of the match. Both teams were getting solid chances at both ends but they both lacked finish.
It came down to the 86th minute when Ferland Mendy from the top of the box took a shot that beat the keeper to make it 1-0 for the visitors with four minutes plus added time in the game.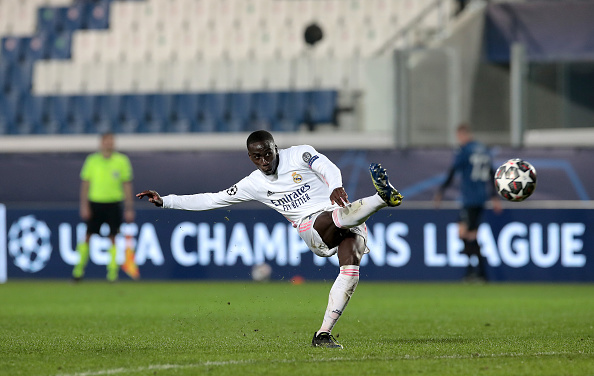 As much as they pushed the Italians couldn't beat Thibeault Courtois and the game finished with Madrid taking a 1-0 lead into their second game at home in three weeks' time on March 16th.
Zidane didn't mince words in his post-game press conference.
"We didn't play a great game tonight I think the most important thing is the result, in the end, scoring is what is important to us, we still have to play the second leg but it's a good result"