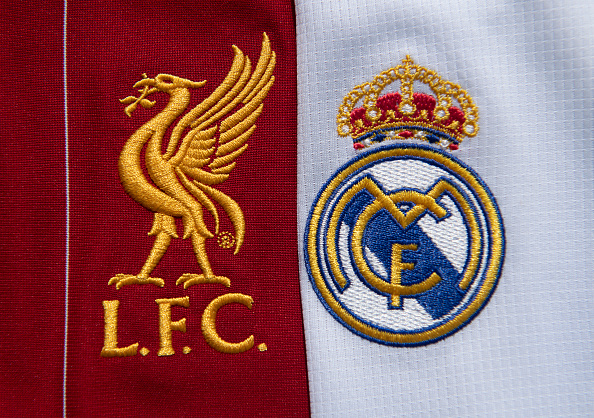 Real Madrid and Liverpool are two teams that know each other too well and this week will be battling for a spot in the UEFA Champions League semi-finals.
As is customary before every game the media got to hear from both sides on what is expected to be a great match between two clubs who are at their top of the game in their respective leagues.
Once again so far for the first leg, Sergio Ramos their star defender is out once again due to injury while Eden Hazard isn't ready to come back.
" I hope we can have him back healthy by the end of the season"
That was a hopefully Zinedine Zidane when asked by a Spanish journalist on the chances we could see the Belgian back in the starting lineup.
Now to the match itself and the last time these two clubs met was actually the UEFA Champions League Final back in 2018 in Kyiv when Real Madrid added another title to its resume.
A hot topic of discussion was the fact that if this match was going to be in fact a revenge match of sorts, Jurgen Klopp doesn't think so.
" My motivation is at my highest level because it's the Champions League and we want to go to the next round, we play Real Madrid it has nothing to do with 2018".
He even joked that back in 2018 if he was asked in a press conference about inviting Sergio Ramos to his 60th birthday party he would not invite but he mentioned he has moved on.
Zidane gave his thoughts on it as well answering a question if he thinks 2018 will be added motivation for Liverpool.
" We are not thinking about the past, the past is past, it's a different match and for us as well and of course we have prepared a different match"
Zidane went to explain to the press how dangerous the opposition is.
" I believe they are a full team, quite complete, they are very strong, and when they play as a team they are very good, we are going to have to pay attention to everything".
Klopp went on to say how he thinks his team compares to Real Madrid and what it is going to take to come out on top.
" Our team is built for this kinda game so that's why we have a chance and everyone says Real Madrid is favorite which is great and they are used to the role and we have no problem with the role of the challenger".
Kickoff is scheduled for Tuesday night at Estadio Alfredo Di Steffano in Madrid at 9:00 pm local time.