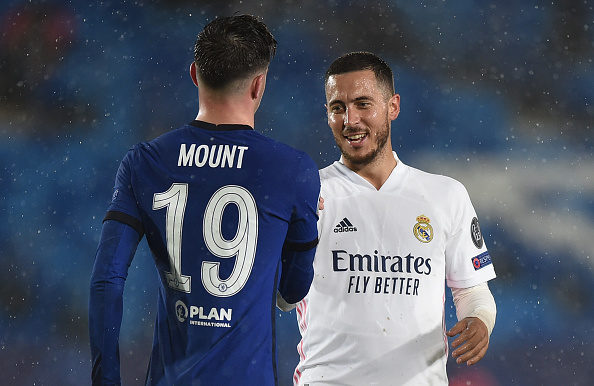 As is customary before every leg a day before both managers met the media to talk about the final leg being played on Wednesday night at Stanford Bridge. As it stands right now Real Madrid and Chelsea are level at one but Chelsea currently has the advantage due to that away goal.
Zinedine Zidane has officially named both Sergio Ramos and Ferland Mendy to the team and confirmed to the media on Tuesday if they are on the current team it means they are good to go.
Both players had been coming off respective injuries which caused Zidane to make some big changes in the first leg and playing with a 3-5-2 when usually they play with a 4-3-3.
" I have a good feeling Zidane said, " we are pleased to be in this game, the second leg of the semifinal, we know what kind of game to expect tomorrow, we know what we had to do to get here and tomorrow we will give everything we have on the pitch in order to get through to the final".
Tomas Tuchel gave somewhat of a similar answer when giving his thoughts of the game on Wednesday night.
" The best thing is if they really feel it and I think they did it during the first half, we all felt that we can be stronger in the second half and now we rested some players, we have three days in between, the challenge will be to keep the intensity throughout the whole match, it's a big game, it's a semi-final, knockout game, it's a second leg, the decisive one so to arrive with a certain self-belief, self-confidence is absolutely necessary otherwise we have no chance to play a team like Real Madrid"
Zidane was even asked if he thinks it's miraculous that Real Madrid is still fighting for a place in the final despite all the ups and downs and the injuries the team has suffered.
" Not at all, on the contrary, I think we are here because of hard work and that's the only thing and believing in what we do and nothing else, there are no miracles in football".
Tuchel also spoke of the challenge ahead and what it is going to take to make the breakthrough and clinch a spot in the final.
" We are aware of the challenge ahead of us, with a good performance and a good result in the first leg so everything is open for the second leg and today is a day to train and get ready for tomorrow".
Kickoff is scheduled for 8:00 pm local time at Stanford Bridge in London and both teams are one win and a good performance away from the UEFA Champions League final on May 29th in Istanbul, Turkey.