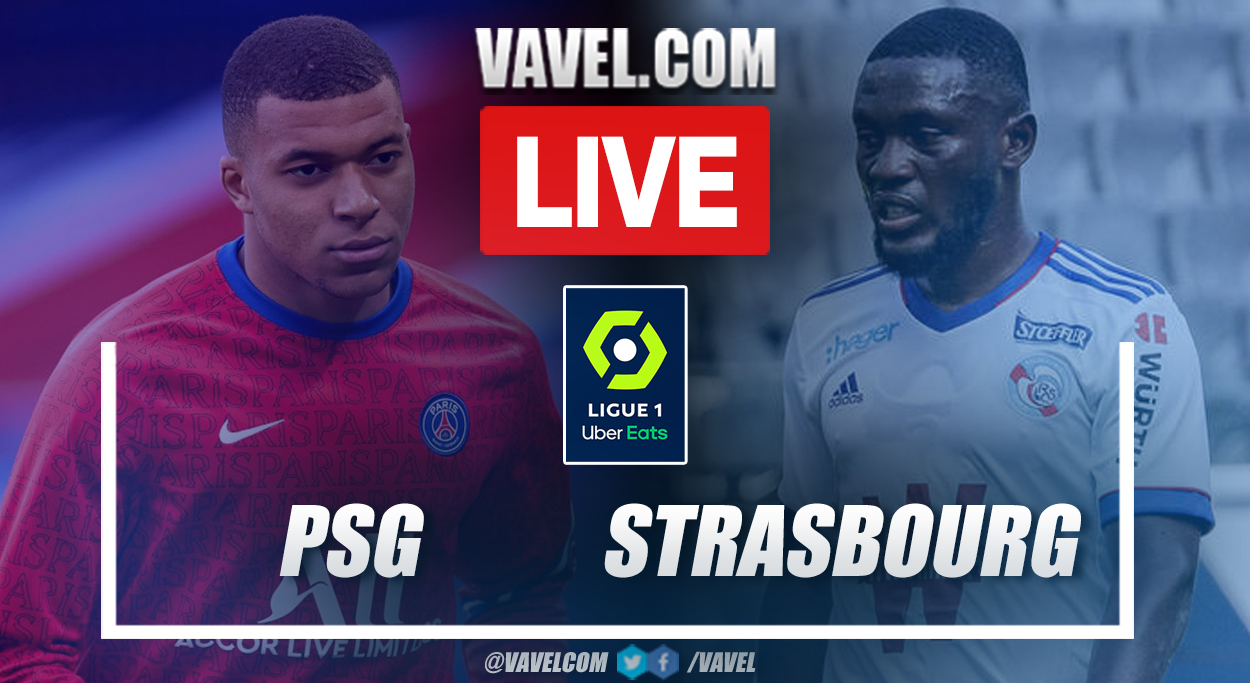 Goals of the match
End of the match
Substitution at PSG
86' PSG GOAL
81' Red card
80' Last ten minutes of the match
Substitutions at Strasbourg
73' The match slows down
Substitution at PSG
64' STRASBOURG GOAL
61' SELS SAVES AGAIN!
Substitution at PSG
53' STRASBOURG GOAL
49' Yellow card
47' PSG HAD IT!
Second half begins
End of first half
39' Chance for the visitor
35' Final ten minutes of the first half
30' The game is all home
27' PSG GOAL
25' PSG GOAL
21' PSG arriving without danger
15' Strasbourg approached
11' Everything remains the same
7' Great minutes from PSG
2' GOAL PSG
The match just start
Teams on the field
Strasbourg Lineup
PSG Substitutes
PSG lineup
The teams are already at the stadium
Tune in here PSG vs Strasbourg Live Score
Where, when and how to watch Paris vs Strasbourg live?
How to watch the Paris Saint-Germain vs Strasbourg match?
Key player of Strasbourg
Key player of PSG
History between the two teams
Strasbourg: staying in the first division is the goal
PSG: looking to regain the throne
The match will be played at the Parc des Princes stadium.
Welcome to VAVEL.com's coverage of the 2021/2022 Ligue 1 match: PSG vs Strasbourg Live Updates!