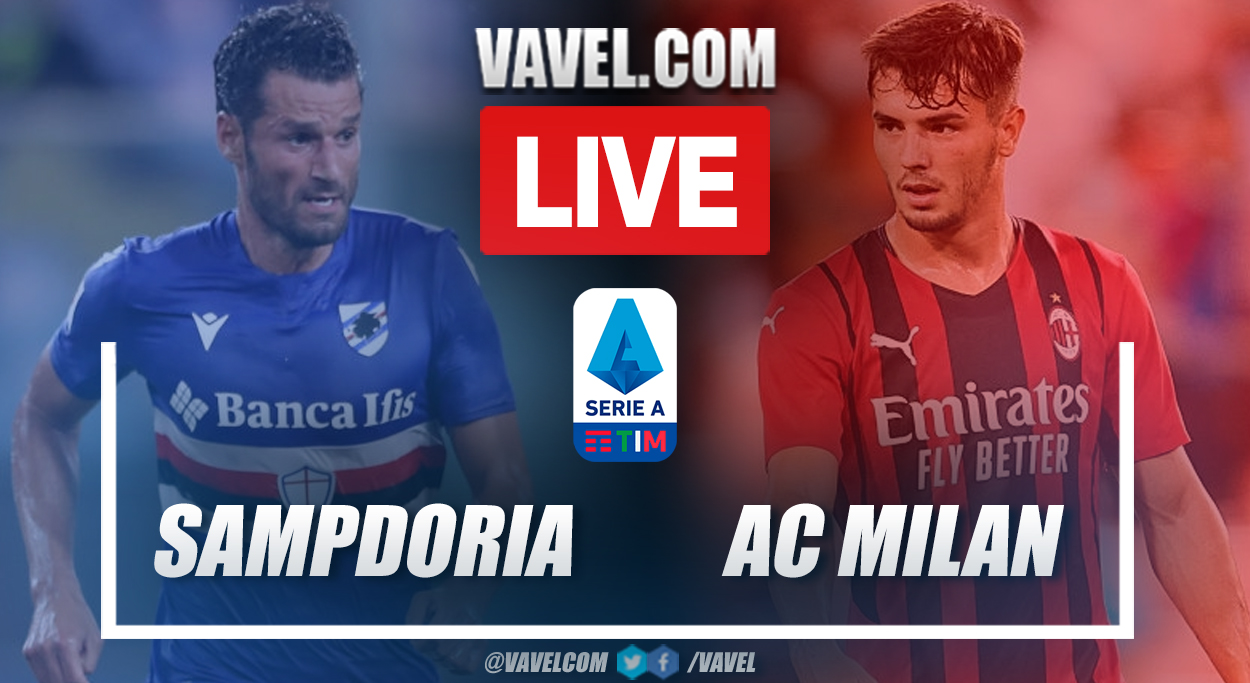 Thanks!
90+4' END OF GAME!
90+4' Milan had the chance to finish the game off
90+3' Yellow cad
90' Additional time
89' Yellow card
88' Substitution in Milan
87' Sampdoria had it!
86' Yellow card
86' Substituion in Sampdoria
81' Substitution in Milan
75' 15 minutes left to go
71' Double substituion in Sampdoria
70' Double substitution in Milan
65' Milan came closer
62' Milan came close!
58' Very evenly match at this moment
52' Milan is saved!
48' Foul for Sampdoria
Second half begins
Match statics
45+2' End of first half
45' Additional time
43' The match is stopped
40' Last five minutes
33' Yellow card
30' Half hour of match
26' MILAN MISSED IT!
23' Milan controls the game
18' MAGNIFICENT MAIGNAN!
17' ¡MAIGNAN!
15' Milan came closer
13' CANDREVA HAD IT!
9' GOOOAL for Milan
5' RAFAEL LEAO HAD A CHANCE! GREAT SAVE BY AUDERO!
5' Quagliarela tried
4' First moments
Match Starts!
Teams to the field!
Substitutes - Milan
Startin XI - Milan
Substitutes - Sampdoria
Starting XI - Sampdoria
Squadlist - Milan
Squadlist - Sampdoria
Referee
We start!
Tune in here Sampdoria vs Milan Live Score!
How to watch Sampdoria vs Milan live on TV and online?
What time is the Sampdoria vs Milan match?
Key player - Milan
Key player - Sampdoria
History very favorable to Milan
Milan, looking to shake off the bad taste of the runner-up finish
Sampdoria wants a better season
The match will be played at Luigis Ferraris
Welcome!