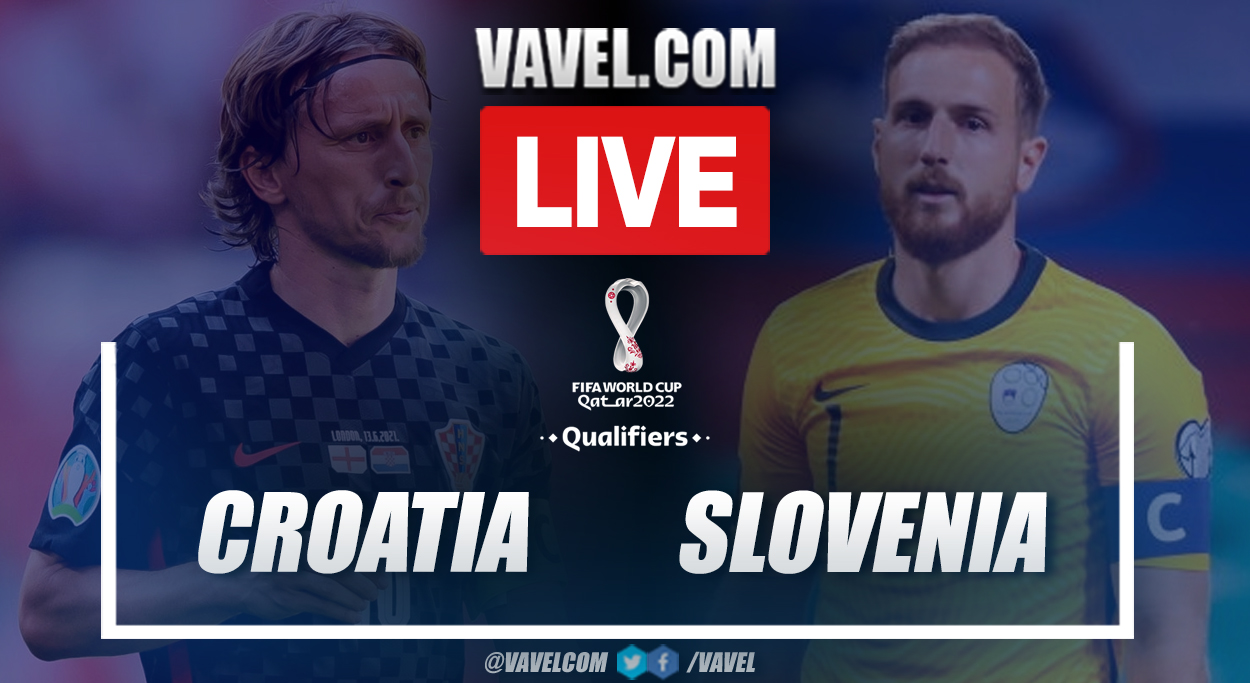 End of the match
90+3' CROATIA GOAL
90+1' Yellow card
90' Additional time
87' Approach from the local team
80' Game cooled down
75' Últimos quince minutos de partido
69' Perisic tries again
65' CROATIA GOAL
60' Again the home team comes closer
55' Everything remains the same
50' Croatia is the one proposing
End of first half
45' Additional time
42' ANOTHER ONE FOR OBLAK
40' CROATIA ATTACKS AGAIN
39' Shot deflected by the local team
32' CROATIA GOAL
28' OBLAK SAVES AGAIN!
26' Possession belongs to the home team
20' OBLAK SAVES SLOVENIA!
15' First quarter of hour
9' SLOVENIA IS SAVED!
6' Another attempt by the home team
4' First approach from Croatia
The match just start
Protocol acts
The teams do the initial warm-up
Substitutes: Slovenia
Lineup: Slovenia
Substitutes: Croatia
Lineup: Croatia
Last meeting between the teams
Let's start!
Tune in here Croatia vs Slovenia Live Score
How to watch Croacia vs Eslovenia Live Stream on TV and Online?
What time is Croatia vs Slovenia match for 2022 FIFA World Cup European Qualifiers
Key player: Slovenia
Key player: Croatia
Latest games between Croatia vs Slovenia
Slovenia: to take the place of the Croatians
Croatia: in search of direct qualification
The match will be played at thePoljud Stadium
Welcome to VAVEL.com's coverage of the 2022 FIFA World Cup European Qualifiers match: Croatia vs Slovenia Live Updates!