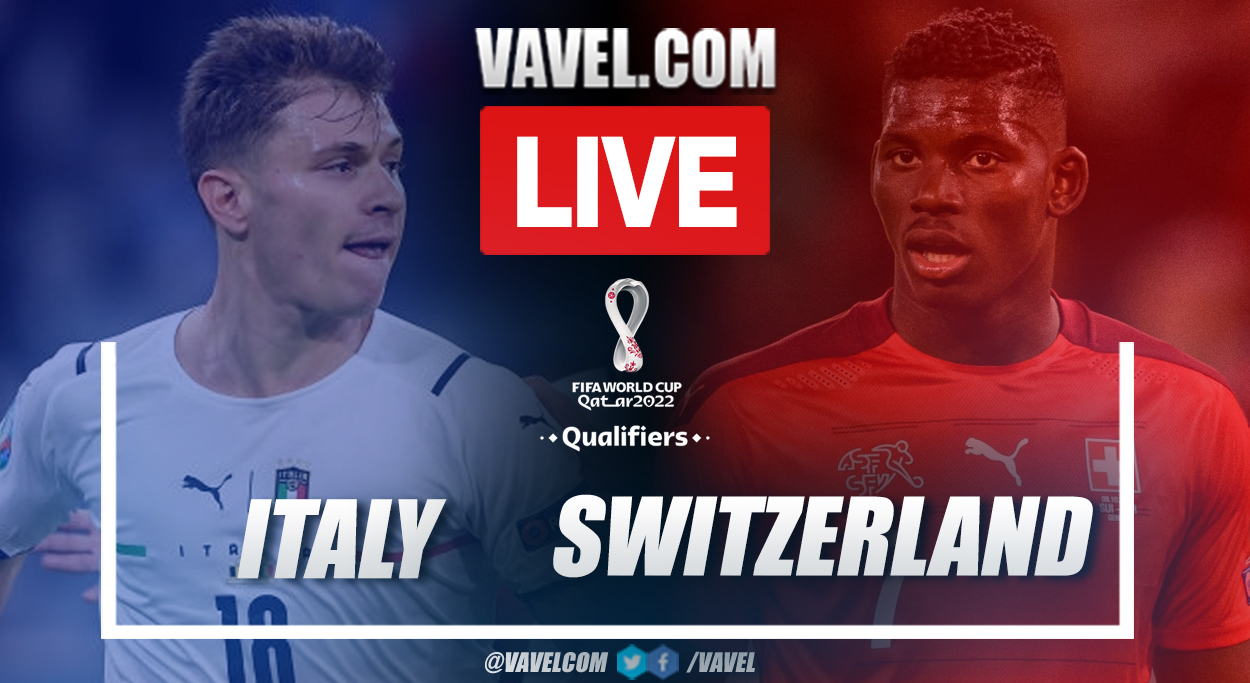 Thanks
90+4' END OF MATCH!
90' Additional time
90' JORGINHO MISSED IT!
89' PENALTI FOR ITALY!
87' Substitution in Switzerland
84' Italy came close
81' Yellow card
80' Double substitution in Italy
79' Double substitution in Switzerland
77' Yellow card
76' SOMMER!
69' Substitution in Italy
69' Double substitution in Switzerland
68' Italy come close
65' The tie is maintained
60' No scoring chances
58' Double substitution in Italy
54' Switzerland came close
50' Very cutted start to the second half
47' Yellow card
Second half begins
45+2' End of first half
45' Additional time
43' Yellow card
40' Final stretch of the first half
36' GOOOOAL for Italy!
30' Half hour of match
24' Sommer again!
22' GREAT SAVE BY SOMMER!
18' Switzerland came closer
15' SWITZERLAND HAD IT!
11' GOOOOOAL for Switzerland
5' First minutes
Substitutes - Switzerland
Starting XI - Switzerland
Substitutes - Italy
Starting XI - Italy
Teams take the field
Referee Team
Squad List - Switzerland
Squad List - Italy
Last matches of Switzerland
Last matches of Italy
We start
Tune in here Italy vs Switzerland Live Score!
How to watch Italy vs Switzerland Live Stream on TV and Online?
What time is Italy vs Switzerland match for Qatar 2022 World Cup Qualifiers?
Key player - Switzerland
Key player - Italy
History - Italy vs Switzerland
Switzerland
Italy
The match will be played at the Stadio Olimpico
Welcome to VAVEL.com's coverage of the Qatar 2022 Qualifiers match: Italy vs Switzerland Live Updates!