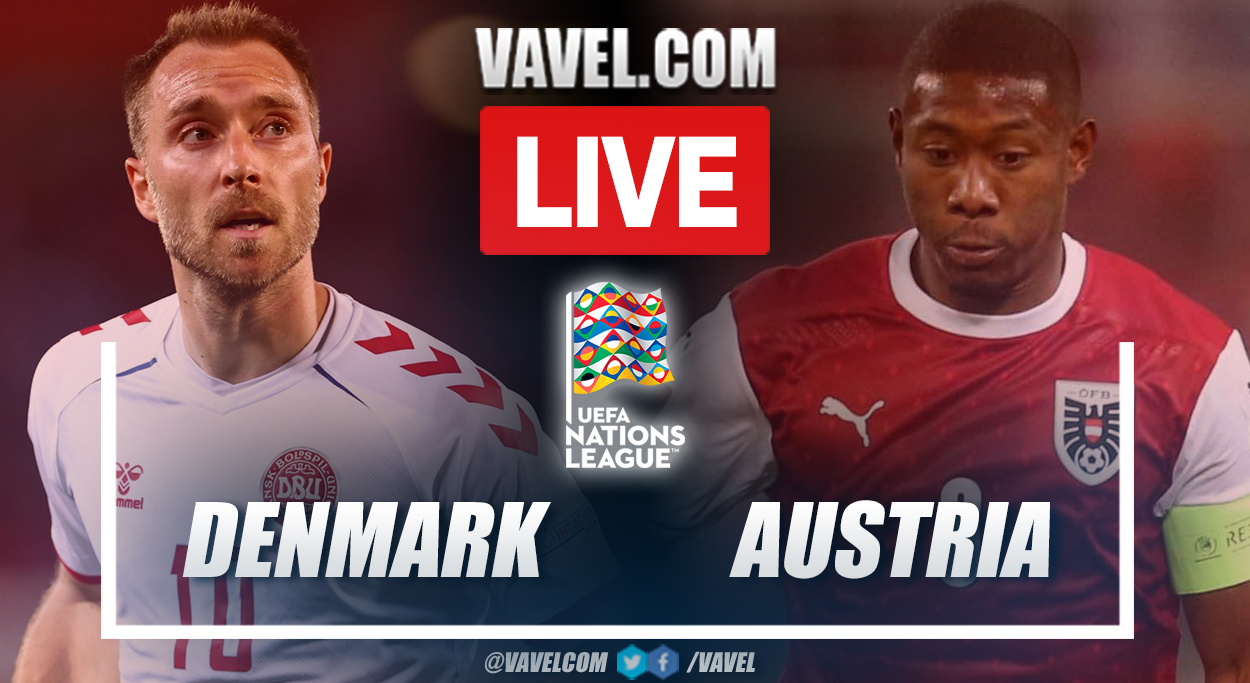 Thanks
90+2' End of the match
90' Additional time
87' BALL TO THE POST! Denmark had a chance
84' Denmark came closer
80' Denmark substitution
76' Denmark substitution
71' Denmark came closer
65' Austria double substitution
63' Denmark substittution
60' Austria missed it!
52' Yellow card
49' Denmark substitution
Second half begins
45' Additional time
42' Yellow card
37' GOOOOAL for Denmark
35' Final stretch of the first half
30' Half hour of match
26' Yellow card
25' Austria does not wake up
21' GOOOOOAL for Denmark!
16' Denmark came closer
14' Denmark came closer
10' First minutes
7' Austria came closer
5' Denmark came closer
Match starts!
Protocol events end
Teams on the field
Match officials
Substitutes - Austria
Starting XI - Austria
Substitutes - Denmark
Starting XI - Denmark
Players ready
Last five matches - Austria
Last five matches - Denmark
Tune in here Denmark vs Austria Live Score!
How to watch Denmark vs Austria Live Stream on TV and Online?
What time is Denmark vs Austria match for UEFA Nations League?
Key player - Austria
Key player - Denmark
Denmark vs Austria history
Preview of the match
Group A1
The match will be played at the Parken Stadion
Welcome to VAVEL.com's coverage of the UEFA Nations League match: Denmark vs Austria Live Updates!