It was announced Friday evening that the Western New York Flash would be "significantly fined" and coach Paul Riley has been suspended for one match by the league after last week's incident at Frontier Field.
To recap, the Flash and the Seattle Reign played on the outfield of a baseball field due to the fact Rhinos Stadium was unavailable. The dimensions of the field were 100x58 yards, which is non-regulation sized by the league's rules. The two teams proceeded to play on the pitch, not given much of a choice. Seattle goalkeeper Haley Kopmeyer was injured, and it took 10 minutes for her to be stretchered off and even longer to take her to the hospital.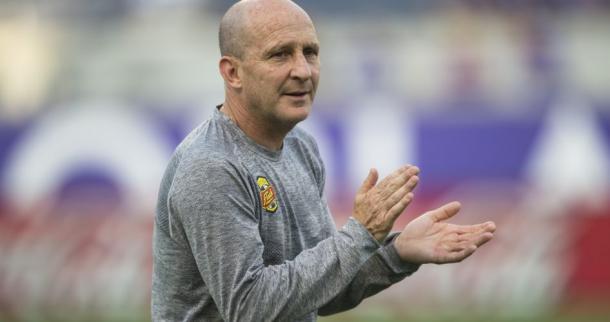 The fine
The NWSL put out a statement shortly after the Flash's official statement, which included an apology "for tarnishing [the league's] reputation and image." In the official league statement, they wrote, "We have completed our review of last weekend's match between the Western New York Flash and Seattle Reign FC and today have issued a significant fine to Western New York for a lack of organizational oversight in both preparing and then operating Frontier Field to the standards of a professional soccer match."
The suspension
In addition to the "significant fine" to the organization, the league has also issued a one match suspension for Paul Riley. They said in their official press release the Flash coach is suspended for "inappropriate conduct directed at the match officials during their game against Seattle Reign FC on July 9." This has happened to Riley before earlier in the season, when he was suspended for the club's match against Sky Blue FC for misconduct in the previous week's match against the Orlando Pride.
With the suspension the 52-year-old coach will miss the team's rematch against Seattle Reign. The two teams will face off in Memorial Stadium this Saturday, July 16 at 7:00 PM Pacific Time.