It has been announced that defender Caprice Dydasco of the Washington Spirit has torn her left ACL and Meniscus as of Thursday.
Injury suffered in NWSL Final
Dydasco suffered an injury in the beginning of the first half of the NWSL Final against the Western New York Flash. She was unable to stand and had to be carried off the field on a stretcher while in clear pain. She later returned to the field in an elaborate knee brace and equipped with crutches. ACL tears are a relatively common injury for female athletes, but that does not lessen their severity. The recovery period can stretch for months and is often slowly paced, but it remains possible that Dydasco will be able to recover for the 2017 season.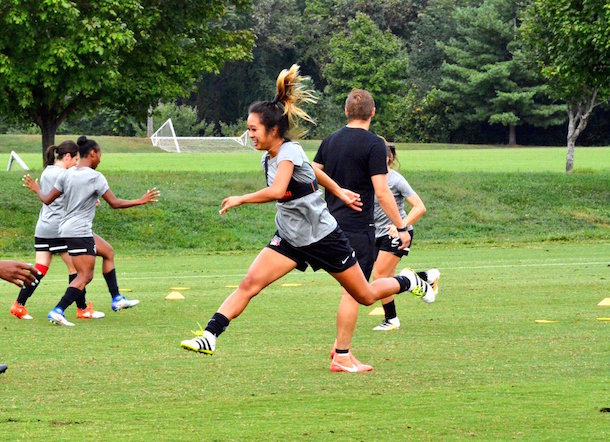 Going home to recover
A native of Hawaii, she will return there for her surgery and recovery. Dydasco has had a successful career with the Spirit so far, so head coach Jim Gabarra has faith that she will "work tirelessly to get through this challenge and return better than ever", as told in the official team press release. Often starting at left back for the Washington team, she has collected 20 total appearances in her two seasons with the team, after being drafted from UCLA in 2015. Dydasco has also made appearances with the United States youth national teams, beginning at U-14 and playing for the U-23s as recently as January 2016. There is not yet an official timetable for her recovery.