 In an interview with a Spanish newspaper Marca, Gael Monfils has commented on Rafael Nadal's doping allegations. The Frenchman was defeated 7-5, 5-7, 6-0 in the Monte-Carlo Rolex Masters final by the Spaniard, who picked up his ninth title believes that Rafa Nadal is completely clean and didn't dope.
Monfils on Nadal
During an interview with the Spanish newspaper Monfils said, "I have heard something and the only thing I know is that Rafa is my friend, a great champion, a true champion that I see practicing every day. I do not even want to hear what they said about him."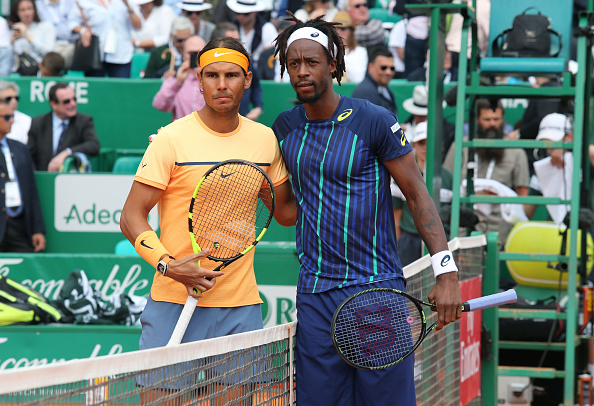 During Indian Wells, Nadal commented on doping rumors about him by saying that he is completely clean. "No f***ing way, forget about it. I have never had the temptation of doing something wrong," Nadal added.
Former French Minister and Sport
The former French Minister and Sport has accused Nadal of doping, and the seven months he had out of action was because he was serving a suspension, not because of a knee injury. She also said a month and a half ago, "We know that of Rafael Nadal's famous injury, that stopped him for seven months, is certainly due to a positive drug test. When you see that a player stays away for months is because he is positive. Not every time, but very often."
Rafael Nadal has decided to sue the former French Minister and Sport for accusing him of these allegations. All which are believed to not be true.
The Spaniard's next scheduled tournament is to be Madrid, where he aims to win his third clay court title of the year following victories in Monte Carlo and Barcelona as recent as last week. He has also just matched Guillermo Vilas' record for the most clay court titles in the Open Era.