 Anastasia Potapova won the Junior Girls' championship and took the number one ranking with it with a 6-4, 6-3 win over Dayana Yastremska.
Potapova wins break-filled first set to take the lead
Yastremska wasted no time in taking the lead, breaking Potapova to begin the match with a crosscourt backhand winner, but that momentum would not last as the Russian broke back in the fourth game and held for a 3-2 lead. That would prove to be the last hold of the set as the final five games went the way of the returner, Yastremska's forehand going well wide to start the break streak. Potapova eventually coming out on top 6-4, breaking when her first shot of the rally hit the net and dropped over, concluding with a mishit forehand that drew an error from Yastremska to take a one set lead.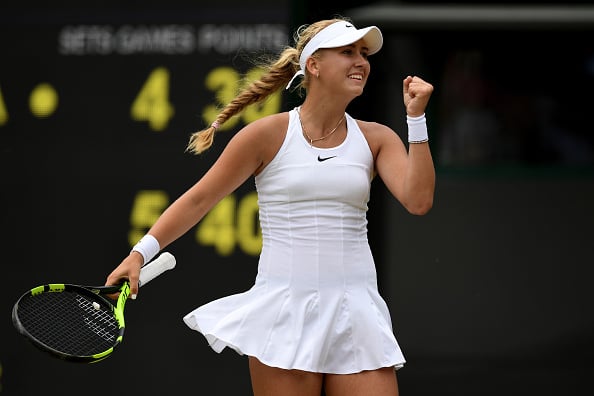 Potapova wins key games in marathon fashion to take the second set and the title
Potapova struck first in the second set, breaking in the fourth game on her third break chance, Yastremska's forehand sailing long after some excellent defense, including a chip forehand return to draw the decisive error, the game lasting 12 points, giving Potapova a 3-1 lead. The Russian was two games away from the title at 4-2, but Yastremska responded, breaking back after trailing 40-0 on the Russian's serve, this game going 12 points, as well, Potapova's backhand floating long, aided by the wind.
Now ahead only 4-3, Potapova made one final push, breaking the Ukranian at 15 when Yastremska's backhand went wide, the Russian assuming a 5-3 lead. Potapova served for the match and what followed was an epic game: 24 points in total, Yastremska wasting three points before Potapova closed it out on her seventh match point when her smart, low crosscourt backhand drew one final forehand error from the Ukranian to seal the championship and the number one ranking with the victory.