 Daniel Evans continued his fine early season form with a 7-6, 6-3, 6-1 win over Facundo Bagnis in the first round of the Australian Open. The Brit came into the tournament on the back of a runner-up finish at the Apia Sydney International including a first career top-10 victory over Dominic Thiem.
Evans claims tight first set
The World number 51 served first and was in no real trouble, with a comfortable hold to 15. The Argentine's opening service game was not as straightforward, as the Brit had a break point at 30-40 but it was saved and Bagnis was able to hold after the first deuce. Both men were then exchanging comfortable holds, where neither men conceded more than one point on serve for 5 consecutive games. Evans led 4-3 and then had a chance in the next game, where he had 0-30 on Bagnis' serve. After one deuce Bagnis was able to hold and both men again exchanged comfortable service holds. Bagnis brought up his first break point of the match at 30-40 but Evans was able to force deuce and hold after one deuce for 6-5. Bagnis held his serve to force a first set tiebreak which was the most dramatic period of the match.
Evans served first in the tiebreak and Bagnis immediately brought up a mini break but Evans was able to win the next two points to be up a mini break himself. Bagnis won the next point and Evans the one after to make the score 3-2 on serve and at the first change of ends it was 3-3. Bagnis was once again up a mini break at 5-3 and brought up 3 set points at 6-3. Evans saved the first with a good winner and the second off an excellent rally. Off a serve and volley, he was able to tie it up again at 6-6. After the second change of ends Evans won the next point to bring up his first set point at 7-6. Bagnis saved this but after dominating the next point, Evans scrambled to get the ball back and Bagnis missed a routine volley at the net to give Evans his second set point. Evans missed a forehand but played an excellent point to bring a third set point at 9-8 which he claimed with a good forehand winner. Evans won the first set 7-6(8)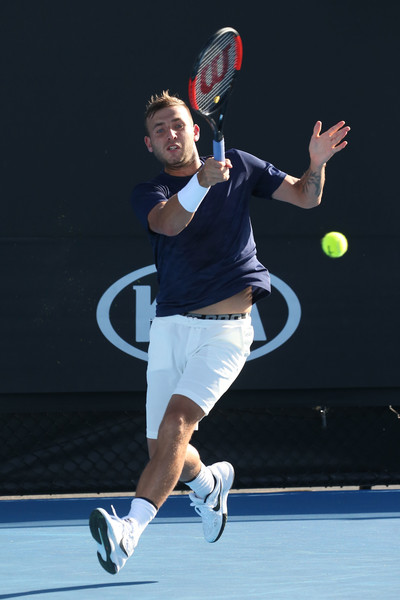 Evans Powers on in Second
Bagnis was serv ng first in the second set and Evans continued his momentum from the end of the first set. He immediately brought up 3 break points in the first game and took the first of the 3. Evans backed this up with a comfortable service hold to 15 and Bagnis and Evans then both traded comfortable holds. Evans led 3-1 and brought up two more break points but Bagnis was able to save both and hold serve on the second deuce. They then exchanged service holds again to make it 4-3 to Evans. Bagnis had his first opportunity on the Evans serve of the second set at 15-30 but Evans turned it around to 40-30. Bagnis forced deuce though, but Evans held after an excellent point on the first deuce. On the Argentine's serve Evans brought up 3 set points and the British number 3 took the first to take the second set 6-3.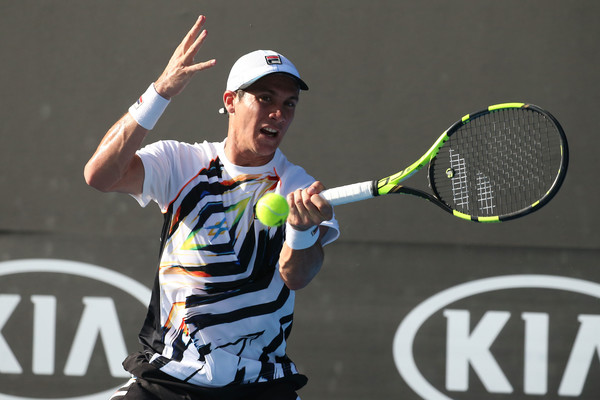 Evans dominates the third set to clinch match
Evans served first in the third set and was able to hold comfortably to open up. He quickly brought up two break points in the next game but Bagnis saved both of these to force deuce. Bagnis then saved another break point before a poor slice went long to bring up the fourth of the game, which Evans took to lead 2-0. Evans consolidated that with an easy hold to love and Bagnis got on the board with a hold to 30. He had a chance at 0-30 in the next game but Evans brought it back to 40-30, but Bagnis did force deuce. He brought up his first break point of the set but Evans saved and held on the second deuce to lead 4-1. Evans then effectively finished off the match with a break at to 15 to lead 5-1 and served out the match to love to seal an impressive straight sets victory.
This was a first victory in the main draw of the Australian Open for Evans and he will be feeling confident going into his second round match with Marin Cilic, who came back from two sets down against Jerzy Janowicz to win in 5 sets.