 Annika Beck faced off against her nemesis Kiki Bertens in the first round of the St. Petersburg Ladies Trophy and had a 0-7 head to head record against her coming into the match. Beck unexpectedly pulled off the upset to earn her first victory of the year, and it was especially special after it came against her nemesis.
Beck steals the first set
It was a very tight start to the match as both players were very solid on their serves from the first point onwards, with a break of service looking unlikely to occur anytime soon. The first real opportunity to break serve was at 2-2 when Beck was serving after Bertens came from 15-30 down to make the first breakthrough of the match, having the early advantage with some formidable groundstrokes which helped her dictate play.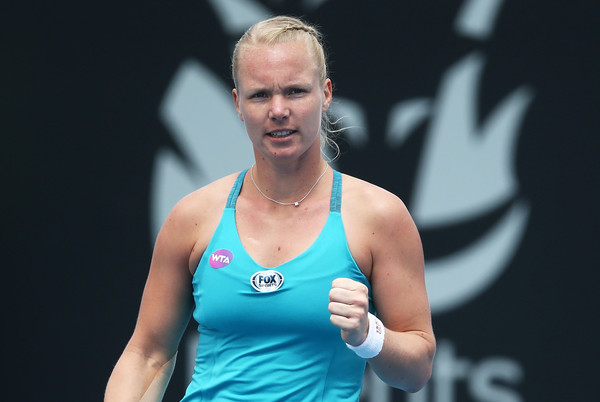 Bertens had a chance to extend her lead at 4-2 when she earned yet another break point but missed it after hitting a forehand unforced error to allow Beck to return to deuce and eventually hold her serve. Bertens would definitely rue this missed opportunity to get a double break lead as she was broken just at the last moment when she was serving for the set, with Beck finally returning level and came back into contention for the first set. Consecutive unforced errors then gave Beck yet another break of serve, and this time it came along with the set after 51 minutes of play.
Bertens fights back
Bertens looked to make an instant fightback as she broke serve in just the first game of the second set to have the early advantage. She affirmed the lead in the scoreboard as she managed to consolidate the break of serve with a comfortable service hold to lead 2-0 in the second set. Beck finally got herself onto the scoreboard as she held her serve in a tough game where Bertens threatened to break serve once more, but was unable to bring up a break point despite getting to deuce.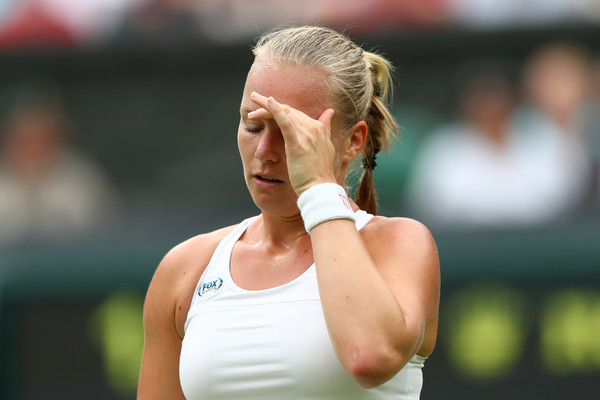 As both players were not looking to give up their service games easily, comfortable service holds for both players followed before Beck earned her first break point of the second set to return back level. Some strong and offensive style of tennis coming from Bertens saved her the break point and helped her to hold her serve and hold onto her lead, putting herself just one game away from winning the second set. Bertens then broke serve immediately in the next game to clinch the set 6-3, needing five set points to do so.
Beck seals the upset
Beck looked poised for a first career victory over Bertens as she broke serve in the opening game to get the early advantage. Just when most thought that Bertens would give up from then, she broke back immediately to level the final set and return on serve, putting her right back into contention for the match. However, Bertens was unable to hold onto her service game once again as it was Beck who made the next breakthrough by breaking serve at 2-2 to regain the lead.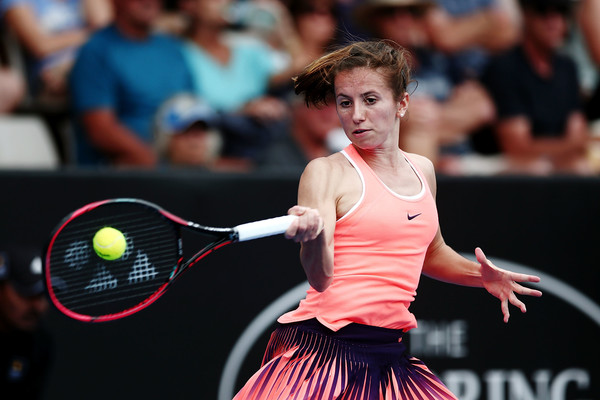 Serving at 4-3, the German owned a game point but was pegged back by Bertens who eventually broke serve and return level once more. Not affected by being broken back, Beck stepped up her game and also took advantage of those unforced errors by Bertens to get the last break of the match and earn the chance to serve out the match. Saving two break points in the process, Beck eventually closed out the match after successfully serving it out after 2 hours and 21 minutes.
Next up for Beck
Beck would now either face Yulia Putintseva or Johanna Larsson, with either opponent being a tough one. Larsson leads their head to head record by 2-1 and Beck split her previous meetings with Putintseva with each player having one win each.