 Israel's Dudi Sela retired mid-match against Alexandr Dolgopolov in the quarterfinals of the Shenzhen Open to mark the beginning of Yom Kippur, the holiest day in the Jewish calendar.
Sela had taken the Ukrainian to a third set but called it quits after one game as sunset drew closer, which marks the beginning of Yom Kippur.
The match was scheduled second on the main court and the Israeli had requested that his match be moved forwards to be completed before sunset, but his request was denied.
It is believed Sela forfeited $34,000 in prize money and 90 rankings points with the retirement. He is currently ranked 77th in the world and his last appearance in an ATP tour level final was in Atlanta three years ago.
Scheduling
Sela's clash with Dolgopolov followed Henri Laaksonen's meeting with China's Zhizhen Zhang, who stunned fourth-seed Paolo Lorenzi earlier in the week.
That battle went the distance and it became apparent that Sela may not be able to finish his match before sunset, expected at 6:12 PM local time, unless it was completed in straight sets.
Laaksonen's victory spanned two hours and five minutes while it took an hour and 13 minutes to wrap up two sets in Sela's clash. The Israeli converted his only break point opportunity to claim the second set 6-4.
The world number 77 had upset third-seed Mischa Zverev in the previous round and it was widely assumed that Zhang was scheduled to play first — action began at 2 PM local time — to appease the home crowd.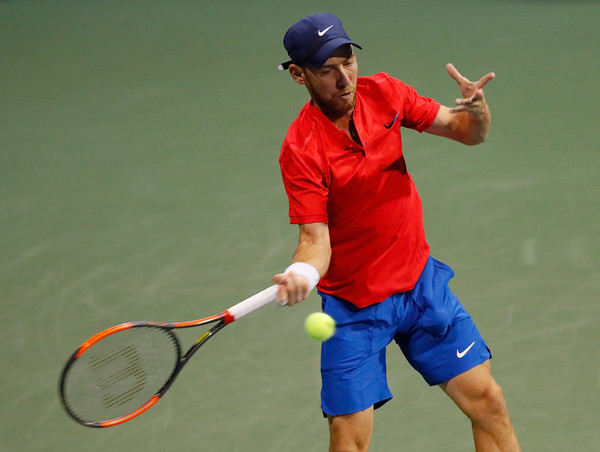 History
The International Tennis Federation fined Israel $13,000 for refusing to play a Davis Cup tie with Belgium in Antwerp on the day of Yom Kippur in 2013.
The tie was extended for an extra day by the ITF to accommodate the holiday after the Belgian Tennis Association turned down Israel's initial request to postpone matches that day.
Israel was instead fined for the inconvenience of adding an extra day to proceedings.