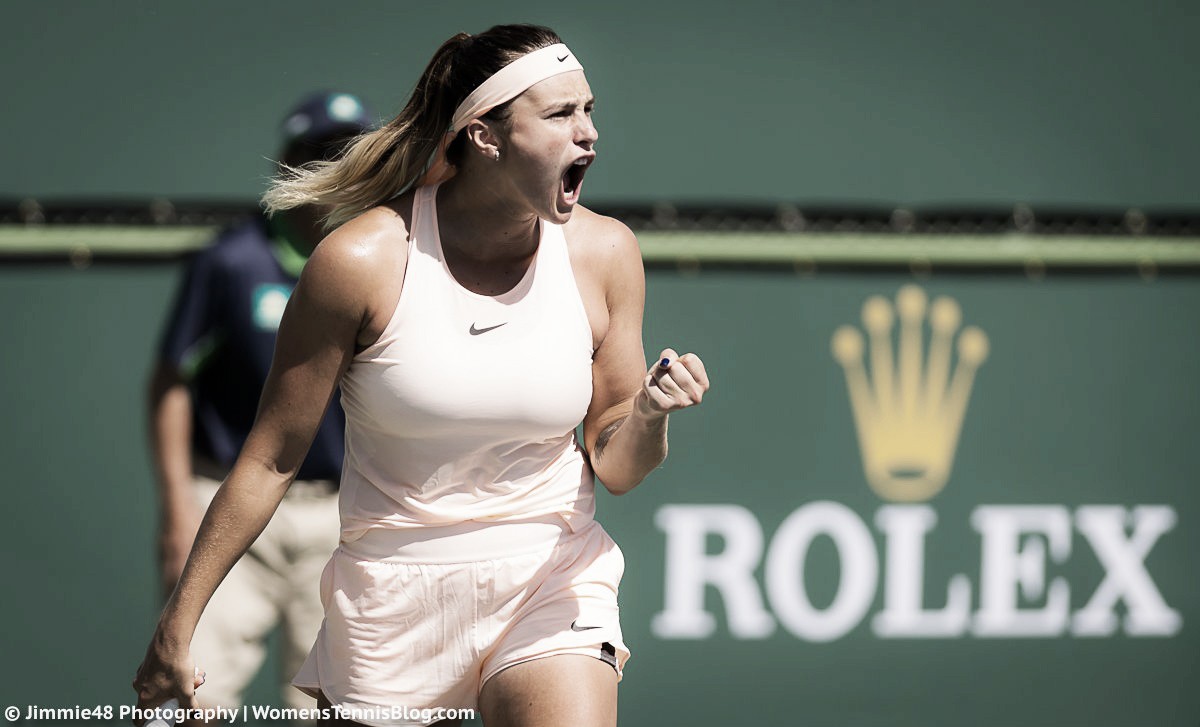 Defending finalist Svetlana Kuznetsova crashed out of the 2018 BNP Paribas Open after falling to the hard-hitting Aryna Sabalenka in straight sets, with the Belarusian making the third round on her debut in the tournament. This was the Russian's first professional match since October, ever since being plagued by a worrying left wrist injury, but it was always a tough ask to have Sabalenka as your opponent for your first match back from an injury.
Being the defending finalist, Kuznetsova's early loss meant that a drastic drop in the rankings will ensue, and her highest possible ranking would only be 26 while that implies that she will lose her position as the highest-ranked Russian on tour for the first time since May 2016. Sabalenka will now face Marketa Vondrousova, who defeated Johanna Konta in straight sets, in a highly-anticipated and thrilling third round encounter between two rising stars.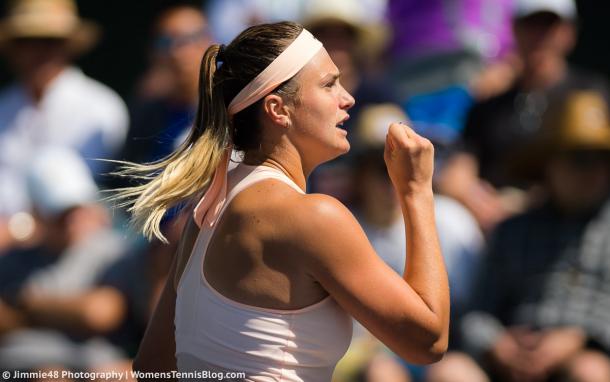 Fearless Sabalenka takes the opening set
It was the best possible start to the match for Sabalenka, who seemed to be firing on all cylinders as she rattled off eight of the opening 10 points. The Belarusian, renowned for her fearless playing style, was simply overpowering Kuznetsova, who was playing her first match since October.
However, her streaky style saw her produce a series of unforced errors, allowing the Russian to break straight back. It seemed like everything was going Kuznetsova's way after she earned a break point in the fifth game but failed to convert, with Sabalenka regaining the confidence on her shots.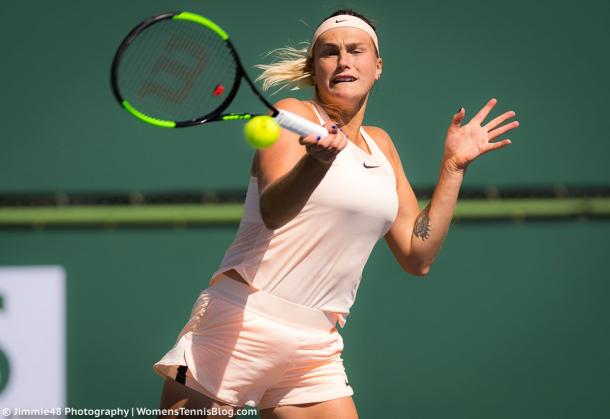 Serving during the crucial ninth game, Sabalenka faced multiple break points and Kuznetsova had the golden opportunity to earn the chance to serve out the set. Pressure had no impact on Sabalenka's play, with the Belarusian hitting even bigger on the bigger points, ultimately coming back from the brink to hold for 5-4.
This time, it was Kuznetsova who faced the pressure of serving to stay in the set, and everything went wrong as unforced errors started to surface, before a mishit forehand gifted the first set 6-4 to Sabalenka after just 35 minutes.
Sabalenka seals the huge upset
The second set started in the exact same circumstances with Sabalenka once again claiming eight of the first 10 points. This time, the Belarusian had the chance to consolidate the break but a slight misfocus allowed Kuznetsova a way back into the encounter, fighting straight back to level the scores. The proceedings were controlled by Sabalenka, and she went on an impressive three-game run which saw her regain the lead.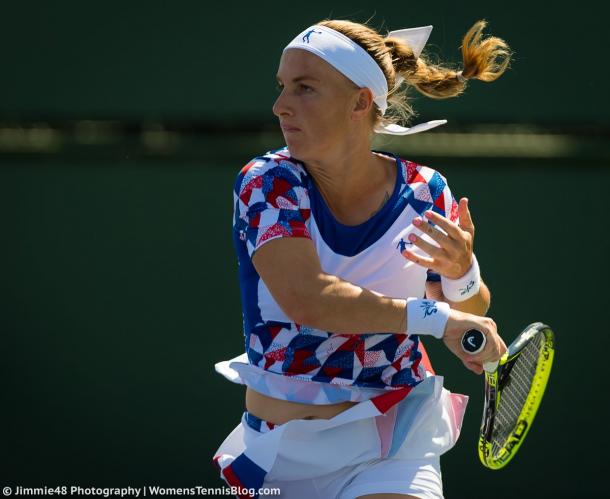 Kuznetsova threw in multiple double faults, including one on break point, in the sixth game and it ultimately proved costly as Sabalenka soon found herself having a commanding 5-2 lead. Although the Russian put in a tough fight, it still wasn't enough to fend off the inspired Belarusian who closed out the impressive victory after just an hour and 13 minutes of play.
(Special thanks to Jimmie48 Tennis Photography for all his photos inside this article. For more photos of his, please head over to http://www.j48tennis.net/)