 The Queen vs The Debutant. The Veteran vs The Rising Star. Twenty-Three vs Zero. Serena Williams and Naomi Osaka took center stage for the women's final at the US Open and either way, history was going to be made.
Serena was looking to tie Margaret Court's all-time record of 24 Grand Slam titles while Osaka was looking to become the first Japanese player to win a major title and the seventh player and women born in the 90s to win a major title.
It was a final marred with a controversy that involved Serena, chair umpire Carlos Ramos, Tournament Referee Brian Earley, but even given one game, Naomi Osaka earned every bit of her first Grand Slam title 6-2, 6-4 over Serena.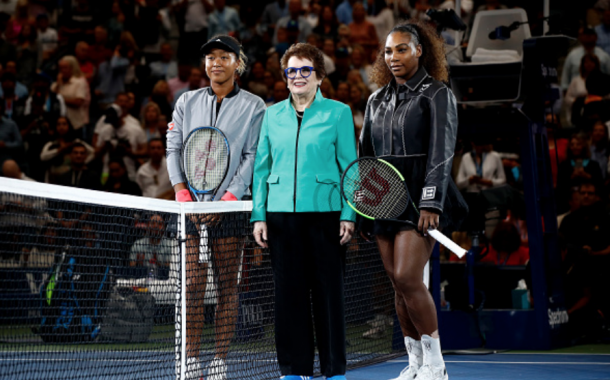 Osaka Produces Dominant Opening Set
Just like in her last two matches against Karolina Pliskova and Anastasija Sevastova, Serena fell quickly behind in her opening service game but recovered to hold to open the match. Like Serena, Osaka fell behind 0-30 before she fought her way back to hold.
Osaka stayed down on her backhand return to force an error out of the 17 seed to set up the match's first break point. A wild double-fault from Serena handed the first break of the match to the 20-year-old. Taking the ball early and finding the short angles seemed to be working for the 20th seed, consolidating her break comfortably.
Serena looked to be the shaky one, handing a double break to Osaka after another mediocre game in addition to some tremendous defense from the Japanese number one. The American had her first two break point chances, but Osaka continued her run of break points saved from the end of her match against Aryna Sabalenka to her semifinal match with Madison Keys and carried it through here to get out to a 5-1 lead.
Down 0-30 trying to stay in the set, Serena clawed her way back for 2-5 to force Osaka to serve for the opening set. The set ended just how Osaka wanted, a comfortable hold of serve to take the opening set 6-2.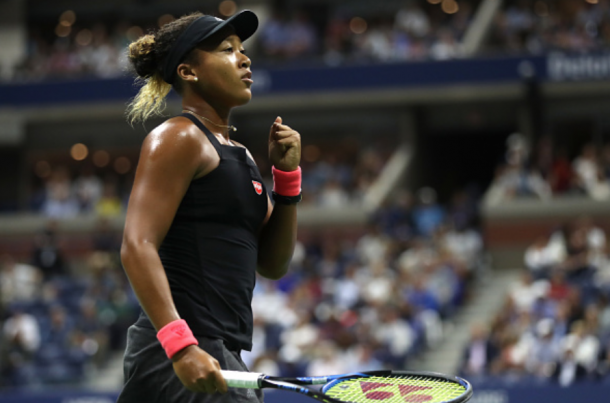 Second Set
Serena is one of the best, if not the best, at resetting when behind to get on the board to start the opening set. Serena was hit with a coaching violation after Patrick Mouratoglou was giving a "thumbs up" signal to Serena which chair umpire Carlos Ramos thought was a sign.
Serena then responded that she doesn't get coaching and that she would "rather lose than cheat to win". Serena brought out the feel her next service game, bringing Osaka into the net more, even hitting a drop shot winner.
The 30-all point in the fourth game may have been a turning point with Osaka missing an open backhand down the line with Serena going the opposite direction. How did she respond though? Winning the longest rally of the match by moving Serena all over the court and capping off the point with a forehand winner down the line.
Osaka has been out of this world when put under pressure over the last three-and-a-half sets dating back to the quarterfinals, but Serena finally cracked her to go up a break at 3-1. Despite serving better in this set, Serena's two double-faults cost her as she broke back and smashed her racquet.
The smashed racquet in addition to the coaching warning put Serena down 15-0 in the following game as the American was fuming at the thought she was cheating. Osaka held at love and broke with another passing shot to go up 4-3.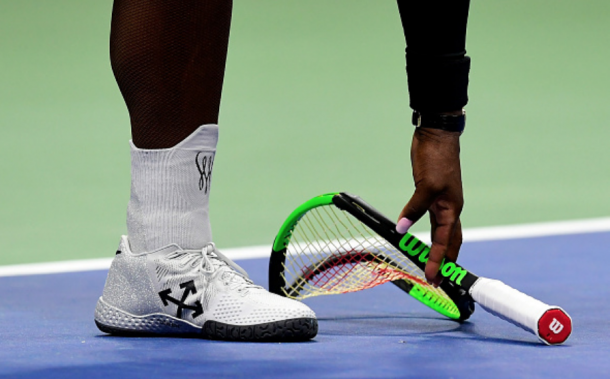 "You are attacking my character and you owe me an apology. You are a liar. You will never umpire on a court of mine as long as you live. Give me my apology. You stole a point from me and you're a thief too" is what Serena said to chair umpire Carlos Ramos who then gave her a game penalty for verbal abuse after a coaching warning and then racquet abuse.
Much confusion was amongst everyone in Arthur Ashe as Serena was in near tears as she called out tournament referee Brian Earley in his last year here. Serena held comfortably at 3-5 down, but as she was when she needed to be, Osaka had ice in her veins when the pressure was thrown upon her to win her first Grand Slam title.