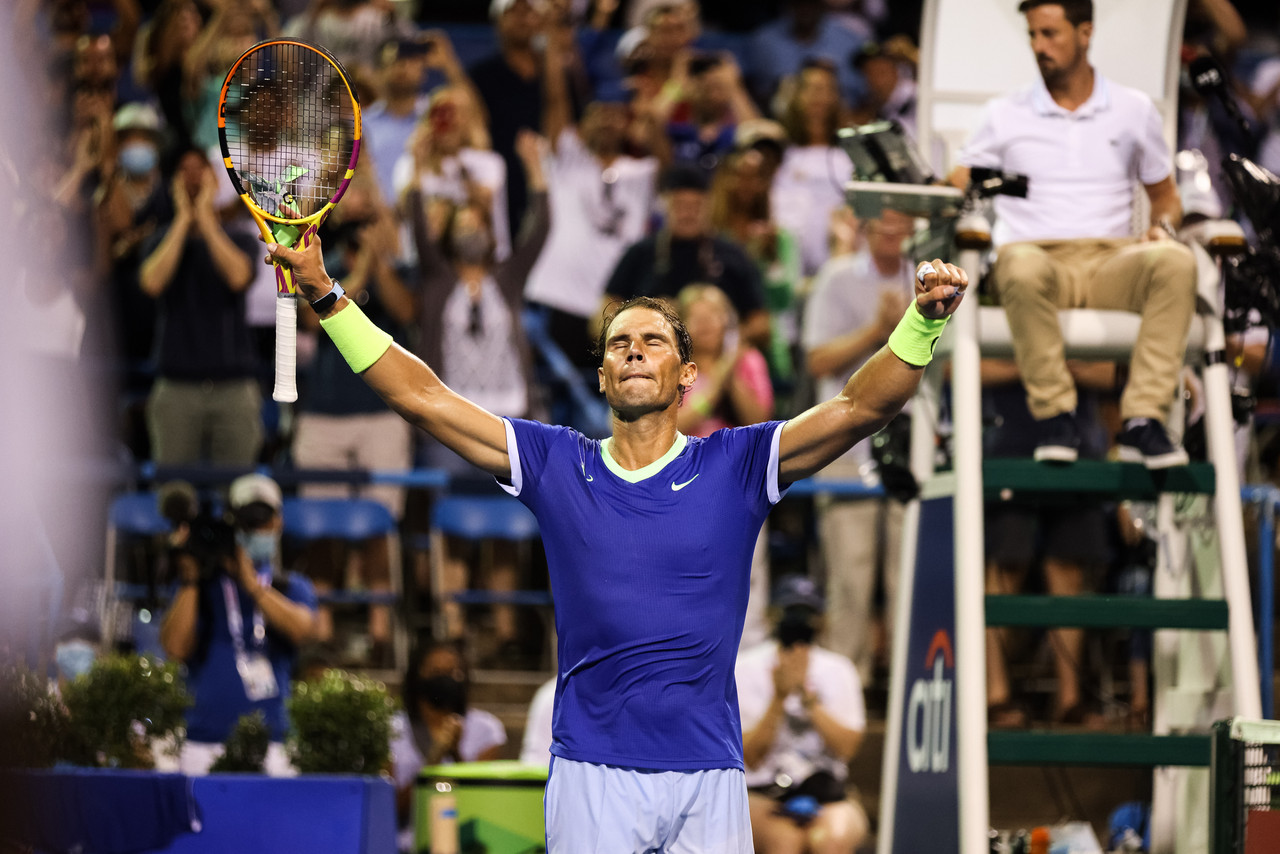 For a player that is known to get better as the tournament goes along, Rafael Nadal almost had his exit to DC as quick as his entrance. The top-seeded Spaniard went the distance with American Jack Sock, winning in a third-set tiebreaker.
Cruisin For A Bruisin
Despite a 6-2 opening set for the first-time Citi Open participant, it took nearly 50 minutes for Nadal to capture it. You could tell that despite the practice in Stadium Court over the weekend, he was not used to the conditions of the court tonight.
Nadal's first serve let him down throughout the evening. A first-serve percentage just over 50 percent will not get it done if he wants to win this event. After falling behind in a couple of early service games, he made his move midway through the second to move into the lead and for good.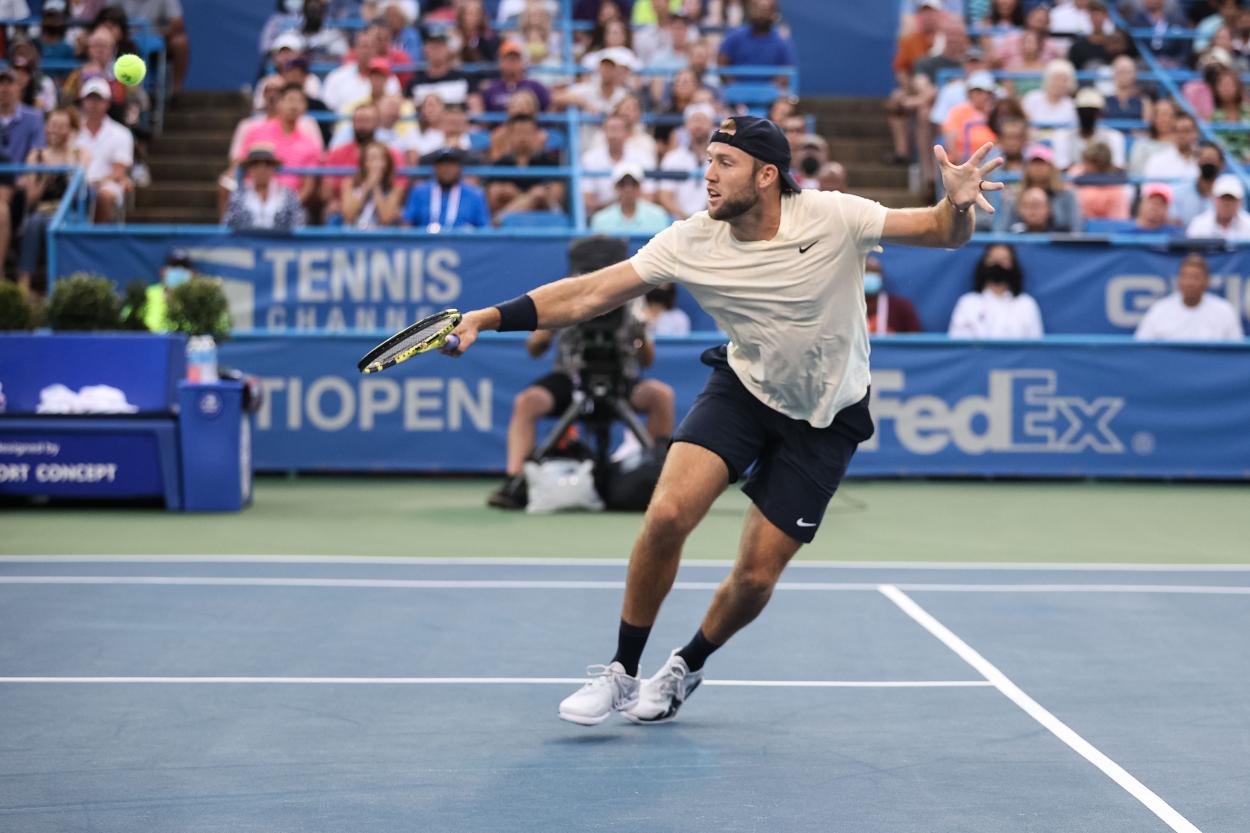 It was in the second set where Sock started to find his footing even more. The American's weak wing is his backhand, and he started to run around that even more as the set progressed. Whether it be cross-court or down the line, the world number four just did not have an answer for the former Nitto ATP Finalist.
A break late in the second put the American back in it as he was even more fired up than usual after a heckler called him "washed". After clinching that game from 0-30 down, he blew kisses to said heckler showing he is anything but.
Quickly out to a 2-0 lead in the third, it really had looked like the upset was brewing. Nadal worked his way into multiple service games of Sock's and got that break back as he amped up an electric Washington DC crowd.
It truly was the best for last from the former world number one as a near-flawless tiebreak saw him clinch the match in over three hours. He faces South African Lloyd Harris next for a spot in the quarterfinals.