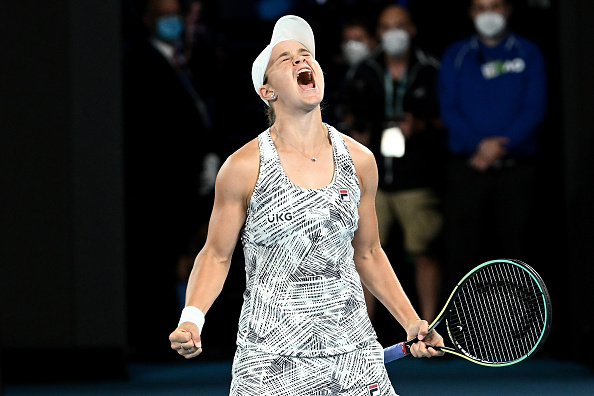 The first major of the year comes to a close as Rod Laver Arena held an electric atmosphere with Ashleigh Barty and Danielle Collins contesting the women's final. This weekend's finals hold plenty of storylines, and this wasn't short of them.
Barty was looking to end a 44-year drought of an Australian woman lifting the title (Chris O'Neil, 1978) was the last and her third major of her career. Collins, on the other hand, was looking for the biggest title in her career to date, with wins in Palermo and San Jose last year.
It wasn't the dominant display we had all been accustomed to this week from the Australian, but a gutsy comeback from a 1-5 deficit in the second set crowned her the Australian Open champion, winning 6-3, 7-6(2).
Barty Strikes First
No signs of nerves early on from either woman who dominated their first couple of service games with comfortable holds. The top seed showed some vulnerability with nerves at 2-2 with a couple of mishit forehands to take her from 40-30 to break point for the American.
This tournament, Collins has shown off her improved forehand. That was vital in her first few games as she showed she could hang with the Aussie in those extended rallies. Her backhand was firing early on with a number of cross-court backhand winners.
Break point chances against Barty this whole tournament came one in a blue moon, but the two-time major champion held her nerve for the 3-2 lead. She would come good to get the break at 4-2 on her first break point chance with the 27th-seeded American gifting it with a double-fault.
Throughout her unbeaten run, Barty has played a variety of players but has played her fair share of hard-hitters on tour. She's been able to neutralize them using her backhand slice, putting them in an uncomfortable position with that low, deep ball coming back to them. If it wasn't that, her forehand would be causing problems for her opponents. Barty's dominant service run continued, capping off a 6-3 set with an ace.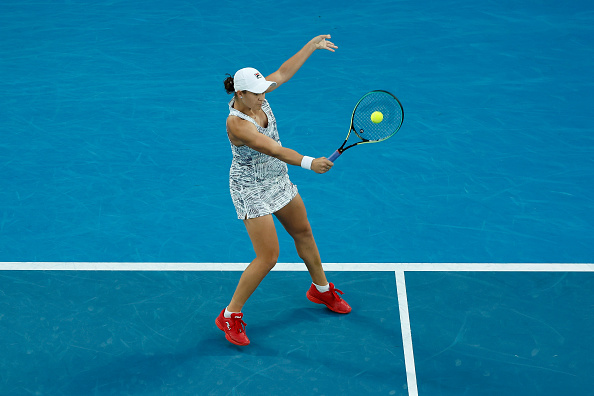 Twists And Turns
Compared to the rest of the tournament, we witnessed more two-handed backhands from Barty compared to normal. We also witnessed more nervy groundstrokes. A sloppy opening service game from Barty gave Collins the boost she needed. An overhead gave the American a 2-0 lead which she then consolidated for 3-0.
It became double-break delight for the two-time NCAA Champion with more sloppiness from the Australian, including two double-faults, to put Collins up 5-1.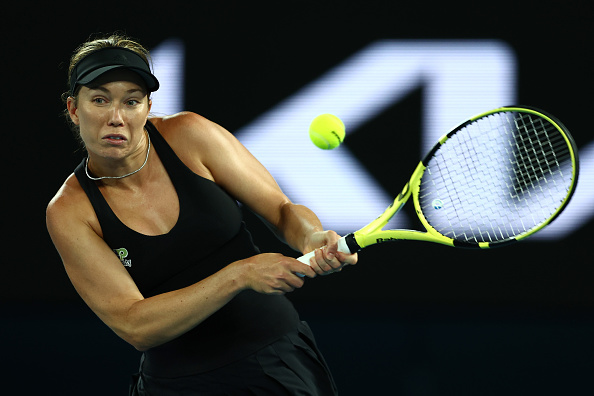 Serving for the set, Collins' first-serve, which was reliable throughout this match so far, all of a sudden vanished. Her 5-1 lead turned into 5-2 and before we knew it, it was 5-5.
Instead of hitting off her backhand wing, Barty began to run around and hit more forehands. Add that to her court positioning near the baseline, it was her new recipe to bring her back into the match.
After two straightforward holds, a tiebreak was needed to determine if this tournament would extend one more set or if it would end in straights. Barty came firing out the gates to a 4-0 lead. Fittingly enough, the Australian ended the match with her weapon of choice, hitting a forehand passing shot to win.