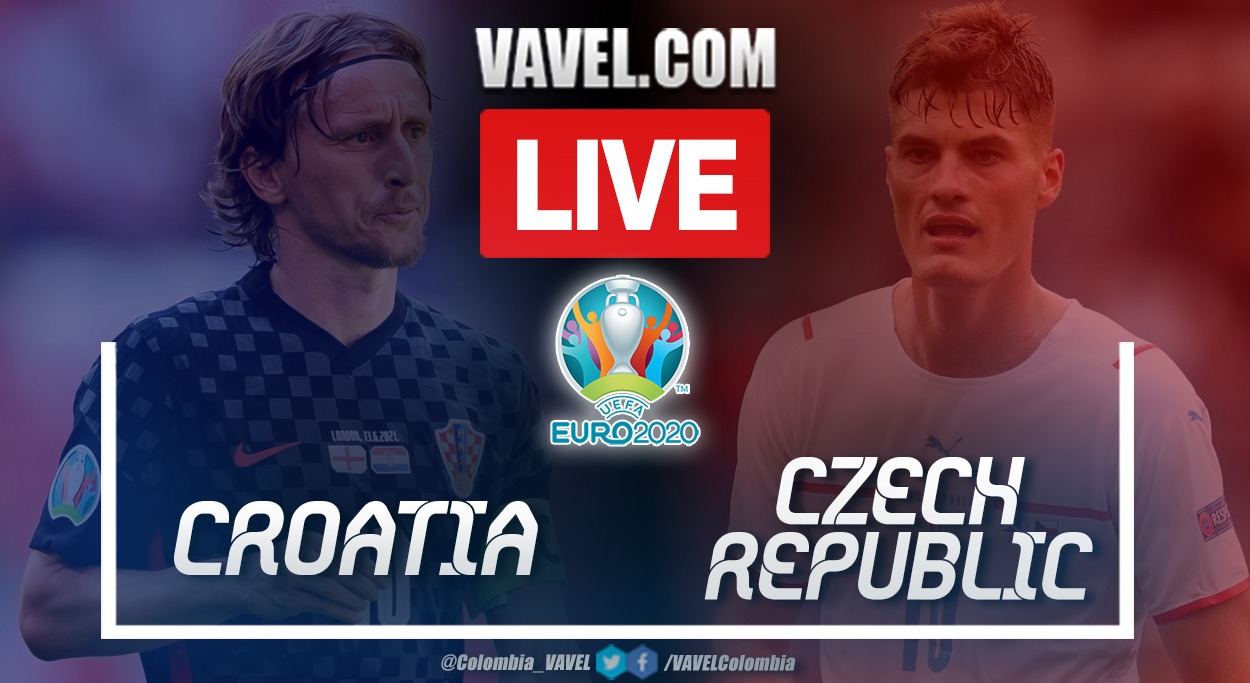 Final whistle
Final chance
Change for both teams
Not much action at the moment
Double change for the Czech Republic
How did he miss?!
Czech Republic see off the danger
Substitutions on both sides
Czechs miss a chance
Croatia more aggressive
Croatia defense standing tall
Czech Republic yellow card
Double change for Croatia
Croatia level!
Second half starts
Halftime
Schick goes over
Croatia nearly level!
Why the penalty was given
Czech Republic take the lead!
Injury timeout
Croatia starting to find their range
Half a chance for Croatia?
What a chance!
Wasted chance for the Czechs
Croatia poor so far
Missed chance for Croatia
Czechs keep up the pressure
Good early pressure from the Czechs
Match starts!
Croatia starting lineup
Czech Republic starting lineup
Stay tuned!
How to watch Croatia vs Czech Republic
Croatia key player
Czech Republic key player
Croatia projected starting lineup
Czech Republic predicted starting lineup
Narrow defeat for Croatia
Impressive opening victory for Czech Republic
Kick-off time
Welcome!