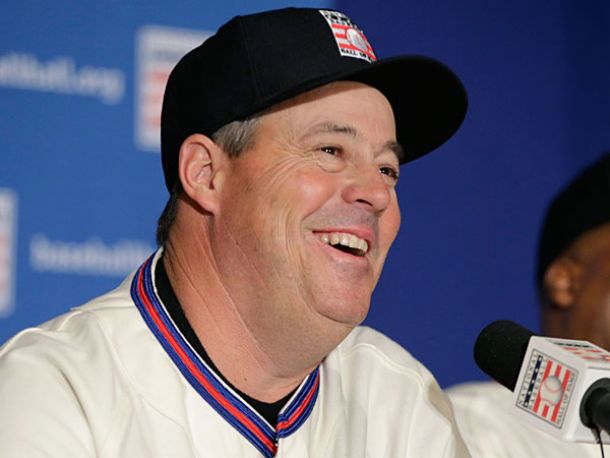 The Mad Dog, Greg Maddux, is most known for his part in the run of the 90's by America's team the Atlanta Braves. Maddux pitched in a rotation that had himself, Tom Glavine, and John Smoltz. That trio was huge throughout the 90's for the Atlanta Braves. Some would argue that they were the main reason the Braves were so good for so long.
What should not be done is placing the blame of the Braves failure in the postseason in the 90's on the shoulders of the pitching staff. It is not their fault the offense could not do what he needed to do when it needed done.
Braves fans young and old fell in love with Maddux in the 90s. Maddux was the main man, the one a lot of young Braves fans looked up to, and for him to go into the HOF without that classic Braves "A" on his cap is a slap in the face for many Braves fans.
Of course, he played for other teams and pitched well for other teams, but the Braves organization made Greg Maddux. They gave him a championship, which is something many players never get close to in their whole career.
Maybe this is sounding a little biased, but it just is not right for Maddux to go into Cooperstown without the "A" on his cap. It is just weird to think about that and a lot of fans, including this writer, would love to see him change his mind and go in with the "A" on his cap.
It is not that big of a deal for this to happen as it is not the first time something like this has happened. It is just something Braves fans are going to have to be okay with because, after all, it was his career and he can do what he wants to do.